Yesteryear Feature – Dapol 35th Anniversary set
Between 1987 and 2001 Dapol held the licenses for making Doctor Who products. They produced a wide range of Doctor Who toys, many of which are now considered highly collectable.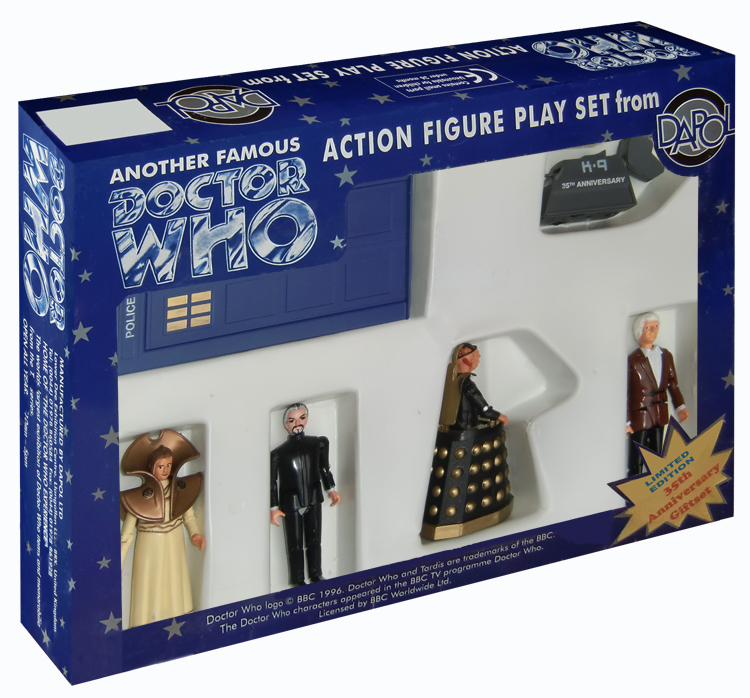 This is a very rare set limited to 350 units. It contained notable variants including the Dapol Tardis with gold windows and roundels, Davros with gold spheres and console and k9 with 35th anniversary printed on the side. Standard figures included were the 3rd Doctor, The Master and a Timelord.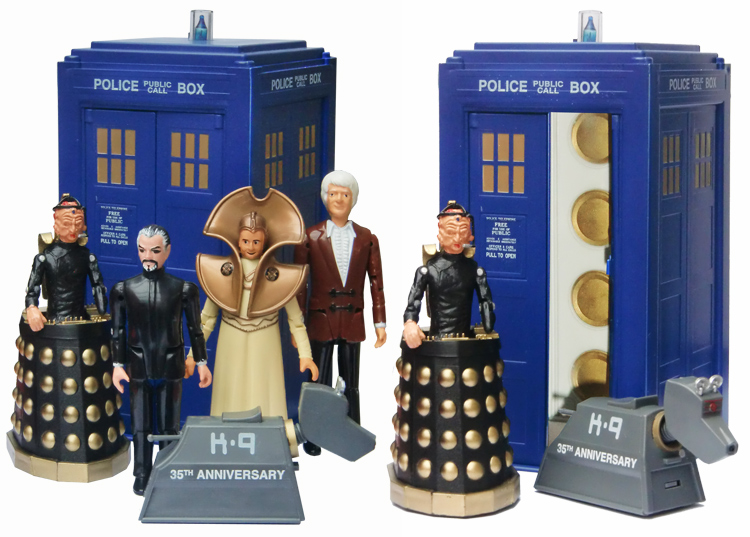 David Boyle founded DAPOL model railways in 1983. For many years DAPOL had the licence from the BBC to manufacture Dr Who figures.
David also operated the Dr Who Exhibitions in Llangollen and Blackpool. He spent his twilight years living in Lytham St Annes.
David was well known within his local community. He loved dressing up and driving his beloved Dr Who car Bessie in the local carnival parades.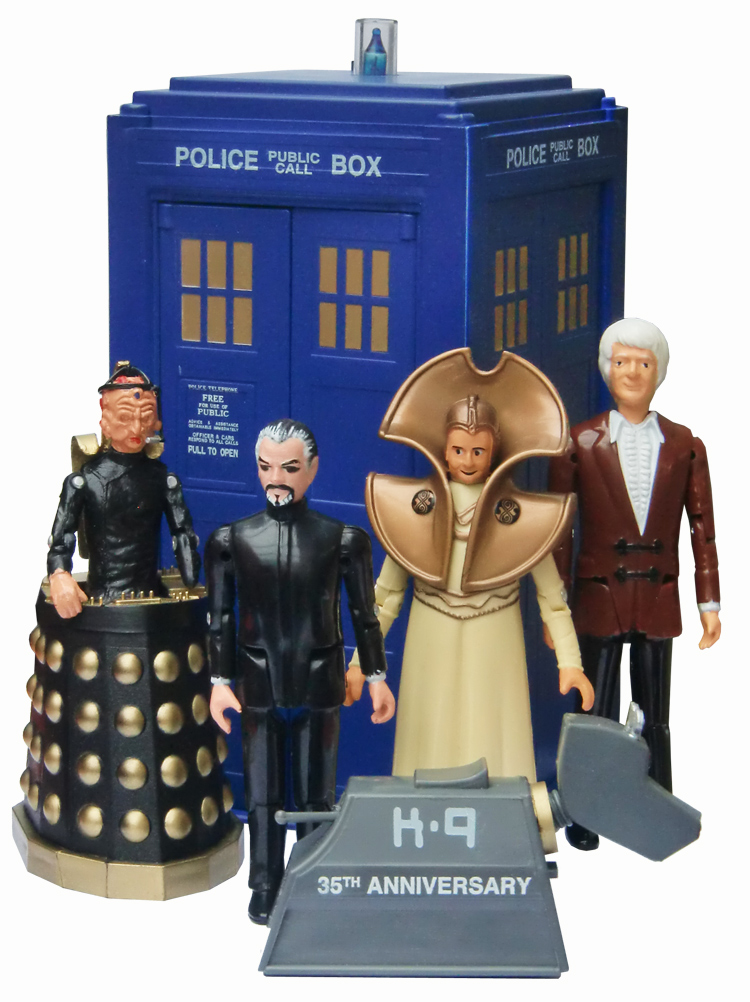 Leaflets advertising the set and the offer to have your own name engraved on a 35th anniversary Tardis now incredibly rare…