David Boyle – Founder of Dapol
We know many of you ( including us) have fond memories of The Dapol Exhibition in Llangollen and the weird and wonderful figures which people still collect today. Many also have an interest in Model Railways, Dapol in its later years manufactured a Virgin Voyager that was named "Dr Who" (in real life). We have one of those as well.
David Boyle's Partner has kindly sent us these words about David Boyle.
---
David Boyle passed away on 17th September…
He founded DAPOL model railways in 1983. For many years DAPOL had the licence from the BBC to manufacture Dr Who figures.
David also operated the Dr Who Exhibitions in Llangollen and Blackpool.
He spent his twilight years living in Lytham St Annes.
David was well known within his local community. He loved dressing up and driving his beloved Dr Who car Bessie in the local carnival parades.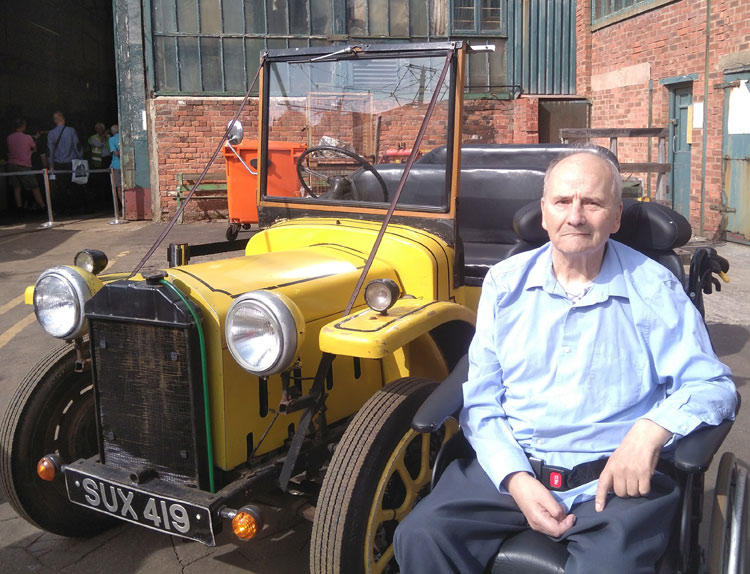 David survived a massive stroke against all the odds in 2017. The severity of the stroke left him profoundly disabled needing round the clock nursing care in a specialist facility.
In spite of his disability he enjoyed remarkably good physical health. He had an amazing quality of life and we enjoyed life to the full until days before his passing.
Outings had to be planned like a military operation checking accessibility at venues and booking wheelchair taxis well in advance.
David reached the 'big 70' in May 2018 and as most of the country were glued to their TV sets watching the Royal Wedding or placing bets on the outcome of the FA cup final David enjoyed a celebration party with family and close friends.
In recent weeks he was reunited with his beloved Dr Who car when Blackpool Heritage Trams invited us to display it at their open day
He also attended the Preston Comic Con and met up with Colin Baker, the 6th Dr. David and Colin had met on several occasions when David ran the Dr Who Exhibition in Llangollen. Colin was lovely to David treating him with the utmost respect and compassion. The stroke had taken David's speech but the pleasure he got engaging with Colin was plain to see.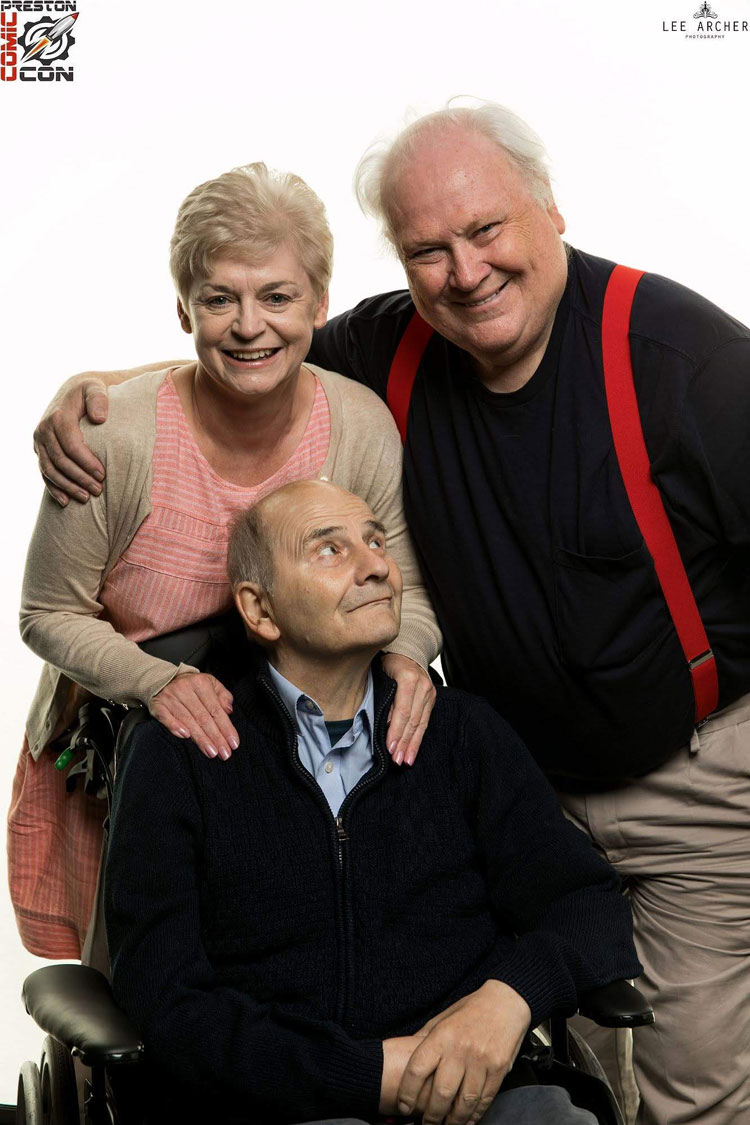 David was determined that when his time came he was making his final journey in style.
His TARDIS coffin was transported in a silver horse drawn hearse from our home in Lytham to St Cuthbert's Parish Church where a public celebration of David's life took place. When the cortège arrived at the crematorium gates a bag-piper led the procession playing 'Amazing Grace' and 'Abide with me.' David's family said their final goodbyes to the original 1960s Dr Who theme tune.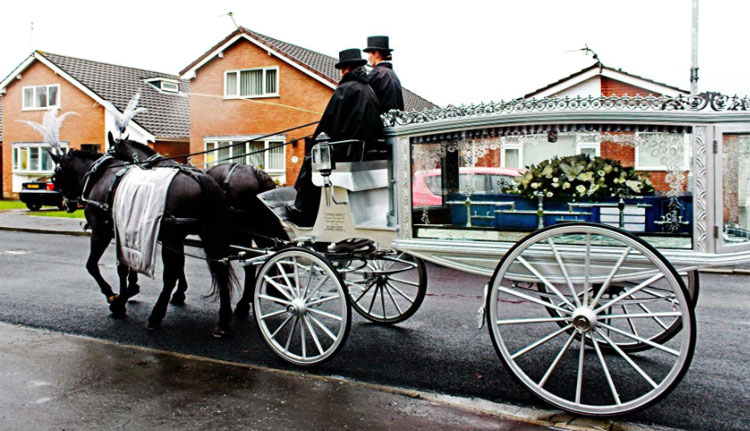 Thank you reading this. I hope you like some of David's story, not only to highlight his Dr Who contributions but to show that you can lead a happy and fulfilling life and enjoy a loving and committed relationship in spite of profound disability.
Kind regards
Julie Whitfield
Photos (apart from Preston Comic Con) taken by Sean Paul Clayton of True Capture Photography
---