Doctor Who Titans The 10th Doctor Collection

Available to order in the UK from www.forbiddenplanet.com
You can also keep up to date with your collection and see every single release including chase and exclusives on our Interactive collectors list
Celebrate the world's favorite space-and-time-traveling adventurer with this 10th Doctor set of Doctor Who TITANS – the latest in our multiverse of figures to collect!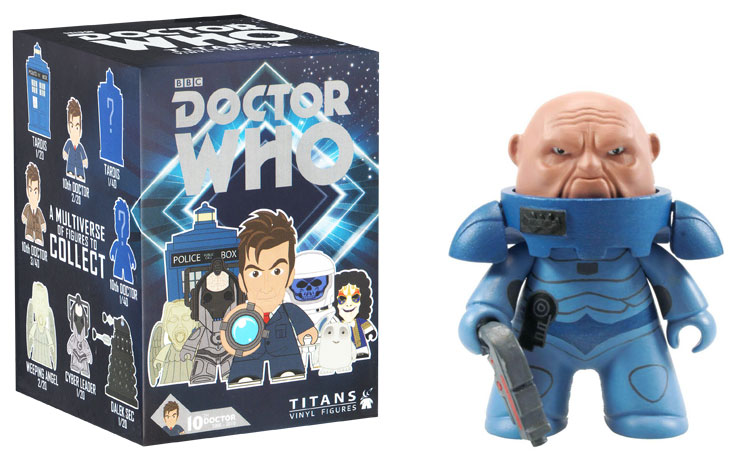 This 12 character set features David Tennant's 10th Doctor, his amazing time-traveling spaceship the TARDIS and some of his most notorious foes, including the fearsome Daleks, a battle-hungry Sontaran, the chilling Vashta Nerada, the unnerving Clockwork Robot and the ruthlessly inhuman Cyber Leader.

Each figure is 3″ blind-boxed and certain figures come with a character-specific accessory. PLUS: 4 hidden chase figures for you to hunt and collect!