The Web of Fear DVD / itunes Download
The Web of Fear DVD / itunes Download
Available to order from www.amazon.co.uk.
USA customers can order from www.amazon.com.
Episodes 2 – 6 were feared lost forever but now episodes 2, 4, 5, and 6 have been recovered. Unfortunately, episode three is still missing but a restoration team has reconstructed this part of the story using a selection of the 37 images that were available from the episode along with the original audio which has been restored.
The Web of Fear is available to download from itunes now.
The TARDIS narrowly avoids becoming engulfed in a web-like substance in space. It then arrives in the London Underground railway system, the tunnels of which are being overrun by the web and by the Great Intelligence's robot Yeti.
The time travellers learn that this crisis was precipitated when Professor Travers, whom they first met in the Himalayas some forty years earlier, accidentally caused one of the Yeti to be reactivated, opening the way for the Intelligence to make another invasion attempt.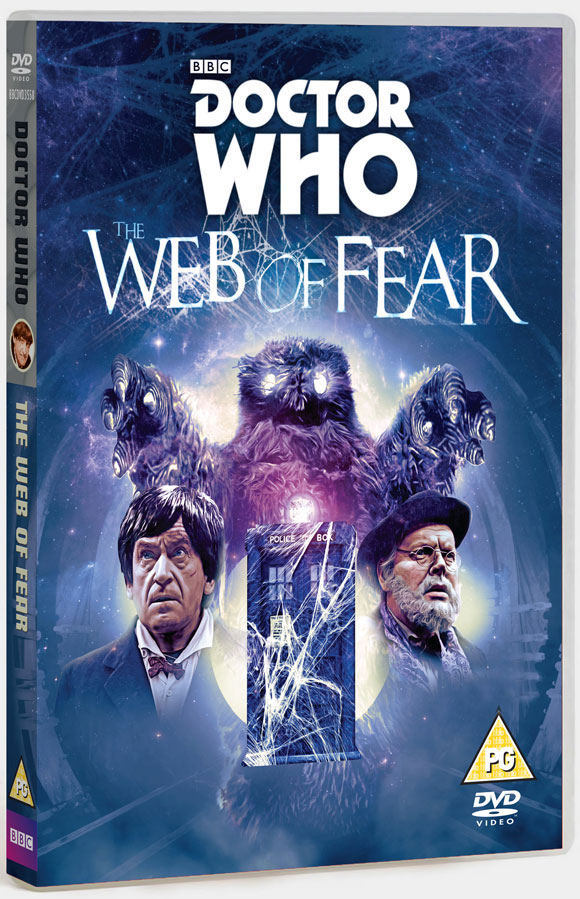 The travellers work alongside army forces – led initially by Captain Knight and then by Colonel Lethbridge-Stewart – as they battle against the alien menace, hampered by the fact that one of their number has fallen under the Intelligence's influence and is a traitor in their midst.
The Intelligence's ultimate aim is to drain the Doctor's mind. The Doctor manages to sabotage the device with which it intends to achieve this, so that he can drain the Intelligence's mind instead, but he is 'rescued' by his friends before he can bring his plan to fruition.
The Intelligence is repelled into space, and the Doctor and his friends leave the army to clear up the mess.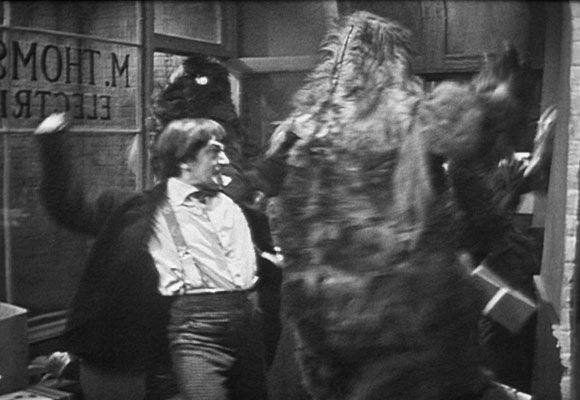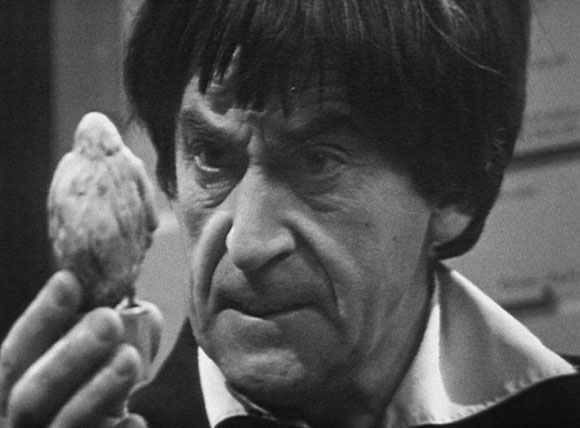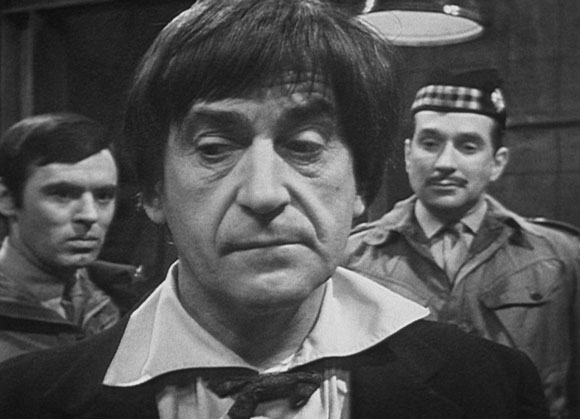 Available to order from www.amazon.co.uk.
USA customers can order from www.amazon.com.