New Zealand Mint Coin Super Set
Stunning New Zealand Mint Coin "Super Set"
With thanks to www.agaunews.com
This item will be available in the UK – Details to follow
The fiftieth anniversary of the world's longest running science-fiction show looms ever closer and the New Zealand Mint are ready to unleash their third coin release in celebration.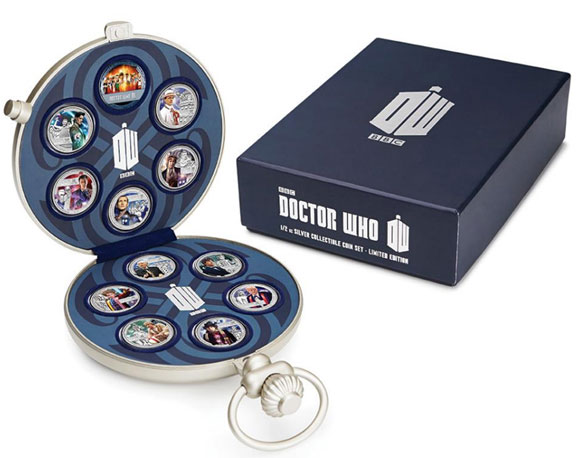 After the successful release of the silver Tardis coin and the 250-mintage gold version, attention turns to the Doctors themselves with this fancy 12-coin release showcasing the actors that have played the role within the tv series continuity, (so no Peter Cushing, the movie Doctor).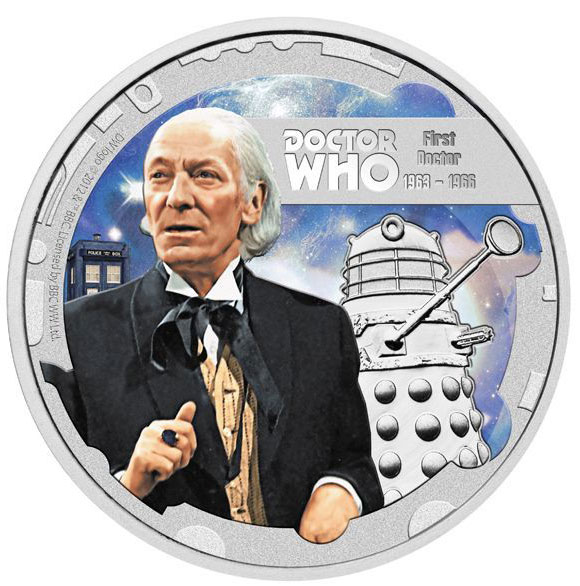 The set compromises a large replica of the Doctors famous pocket fob watch into which are placed 11 of the 12 coins, all of which are 1/2oz of 0.999 silver. There is a space left to put in Peter Capaldi's Doctor later on when it's released next year.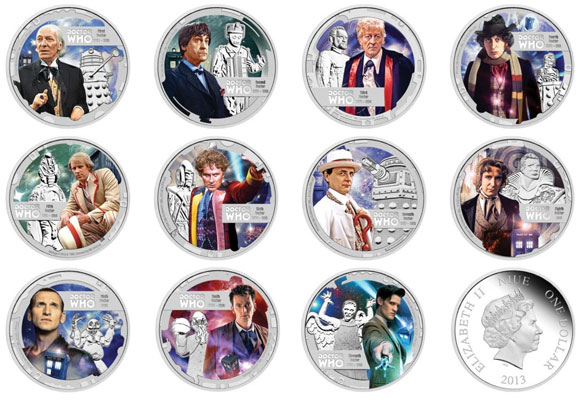 It looks very well done at this stage, and with a mintage of just 3,000, likely to be a quick seller. In addition and of great importance to collectors on a budget, or with interest in only a couple of the actors, a release of 1,000 of each of the coins, individually packaged will occur simultaneously.
This is what the whole set looks like. For better images of the individual coins, have a click on the 11 tabs lower down the page. Each proof-quality coin is 1/2oz of 0.999 silver, 32mm in diameter with a milled edge. They're issued for Niue with a $1 denomination. Shipping from the end of the month.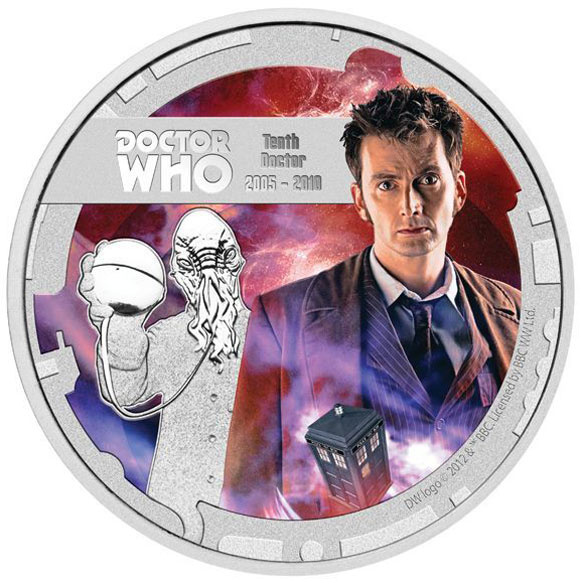 ---
Also Available: Doctor Who 50th Anniversary 1oz Silver Coin (New Zealand Mint)
This item is available to order from www.bbcshop.com All items have FREE UK delivery
About the Coin:
Doctor Who is currently the longest running and most successful science fiction television series of all time. Produced in Great Britain by the BBC, the programme depicts the adventures of a time traveling, humanoid alien known as the Doctor.
He explores the universe in his TARDIS, a telepathic travel machine that's bigger on the inside than the outside, and outwardly appears to be a blue 1960s British police box.
Mintage 10,000
Year of Issue2013
Denomination $2
Edge Milled
Diameter 40.1 mm
Finish Proof
Metal.999 Silver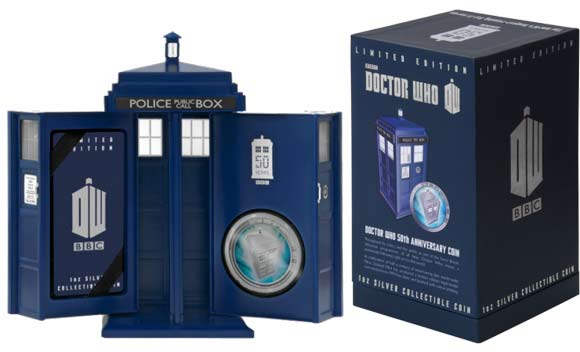 Order in New Zeeland from www.newzealandmint.com
---