Seventh Doctor Special Collector's Edition DVD Set (Germany)

Available to order from www.amazon.de
The successful sci-fi cult series opens the doors to its past. Then the Whovians have been waiting for all adventures of the Seventh Doctor's first time in a complete edition.
Sylvester McCoy (Radagast from the "Hobbit" trilogy) in the role of the Seventh Doctor is a shrill, colorful and funny trip through space. While facing its worst enemies, the unscrupulous Daleks, Cybermen cruel or bizarre Kandyman. Even with his nemesis, the Master, the doctor delivers a duel to the death.
He is assisted by his companions, the computer programmer Mel (Bonnie Langford) or the young runaway Ace (Sophie Aldred) traveling together with the doctor through time and space.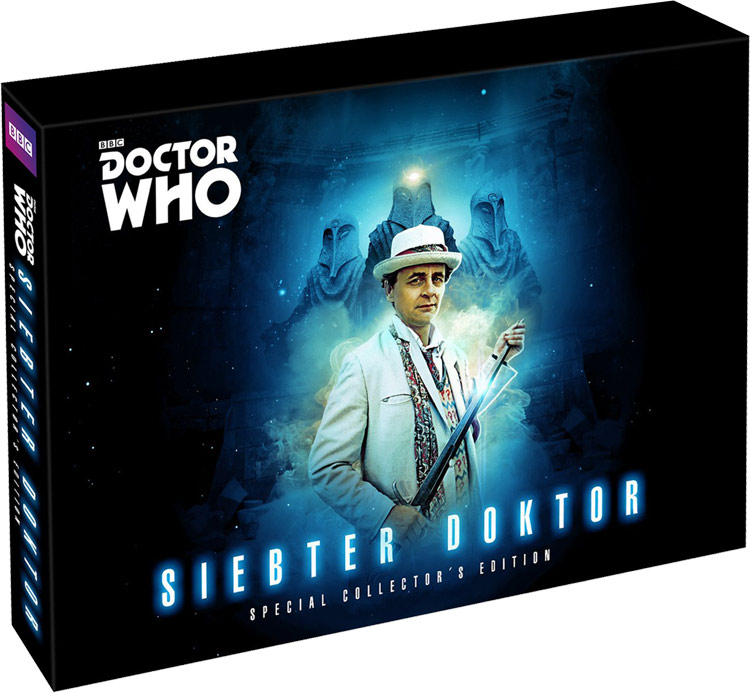 All adventure of the Seventh Doctor in a high quality, limited and numbered Special Collector's Edition on the coffee table format. Exclusive to this publication, the chief dramaturge of the Seventh Doctor, Andrew Cartmel, written background information on all adventures.
In addition, there are exclusive BBC America Special "Doctor Who – Seventh Doctor – Revisited," an interview with Andrew Cartmel and worldwide exclusively the restoration of the lost "Extended Version" of "The Legacy of Nemesis."