New Target Books – Seven Doctors, Seven Unforgettable Adventures
All seven books are available to Pre-order now from www.amazon.co.uk
You can also Pre-order the following Audio CD's with matching covers…
Seven Doctors,seven unforgettable adventures – and the beginning of a new era for Target books! Meet the new Doctor Who classics.
BBC Books is delighted to announce seven new titles in the Doctor Who Target range, all publishing on 11th March 2021, each with newly commissioned cover artwork by Anthony Dry.
For Doctor Who fans, the range of novelisations published by Target Books in the 1970s and 1980s hold a special place. There was a novel published for almost every Doctor Who serial between 1963 and 1989, with a very few (five, actually) notable exceptions.Since 2012, BBC Books has been successfully reissuing these classic paperbacks and expanding the Target range to include all-new novelisations of modern-era Doctor Who episodes.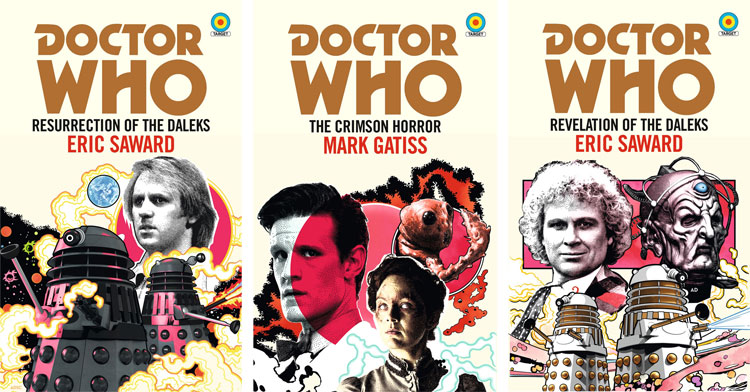 These latest novelisations, almost all by the original writers of theTV episodes, will help Target fans finally complete their classic-era collection, and take the Target range into its next incarnation.
They include the long-awaited Target editions of Eric Saward's Resurrection of the Daleks and Revelation of the Daleks; The Pirate Planet by James Goss which is based on the scripts by Douglas Adams;as well as a reissue of Gary Russell's novelisation of The TV Movie starring Paul McGann.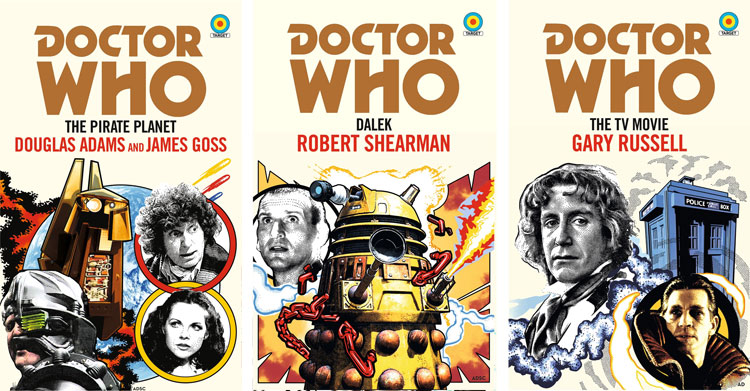 To complete the set are three new-era novelisations: The Crimson Horror by Mark Gatiss, Dale kby Robert Shearman, and The Witchfinders by Joy Wilkinson.
The Witchfinders is the first Thirteenth Doctor adventure to be published on the Target list, and the first to carry the new-look Target-branding, with the current Doctor Whologo, that will appear on all future Target releases