Mezco Nemo Underwater cabin control
Diaramas and playsets
A new section where we will post images and information on dioramas and playsets suitable for Doctor Who figures.
Mezco Nemo cabin control
You can search for this this product at www.ebay.co.uk
Part of the Mezco 20,000 leagues under the sea figure range, this diorama/playset makes a fantastic backdrop for figures associated with underwater settings such as Sea Devils or Zygons.
The set seems to be available on occasions at a reasonable price in the USA but scarce in the UK. As its a large set, postage costs form the USA add greatly to the overall price.
The superb 3rd Doctor from the 11 Doctors box set looks well an truly at home…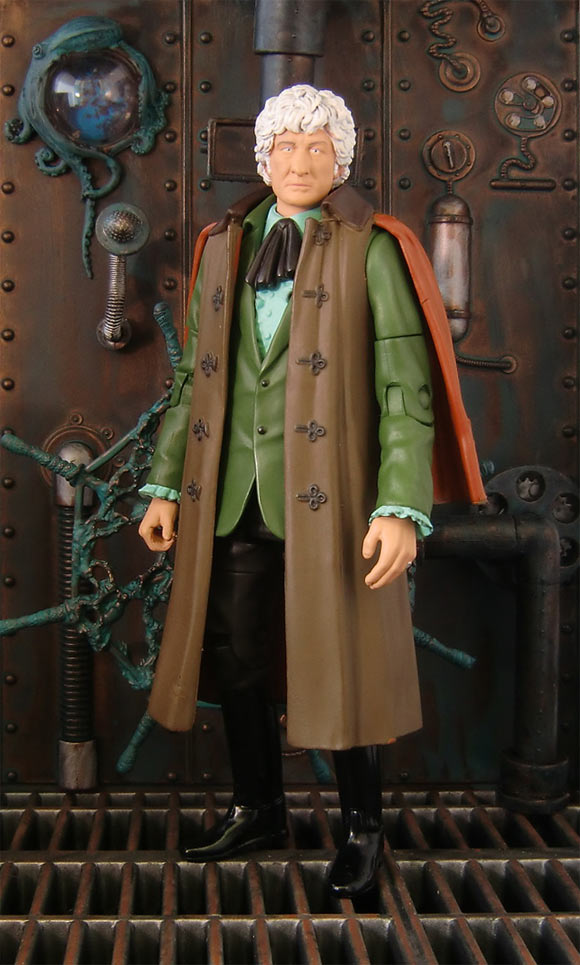 Sea Devils take pride of place in this underwater setting…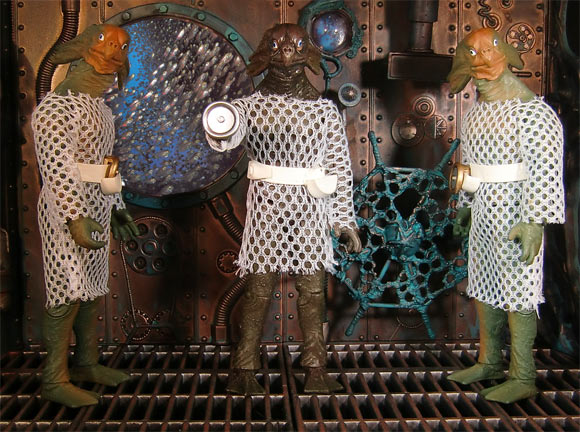 With care the background behind the large sea window can be changed…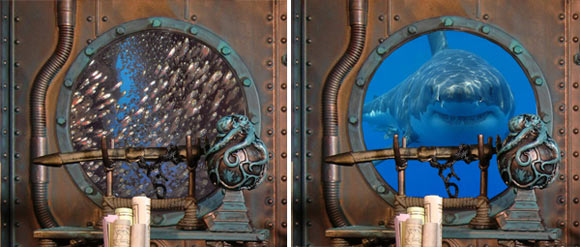 Zygons look particularly impressive…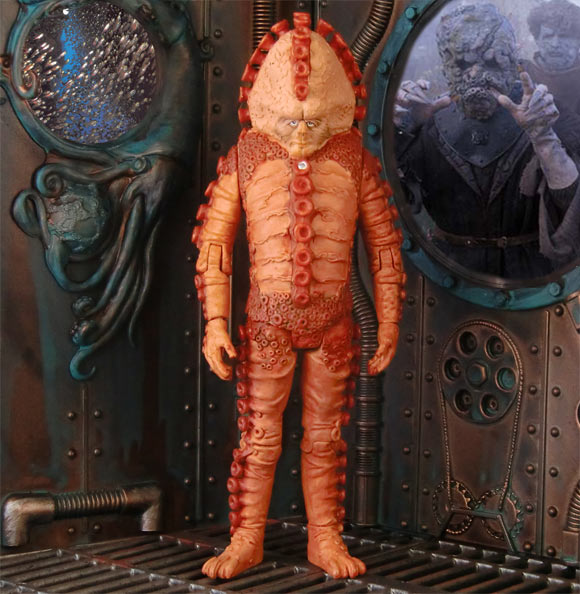 Many useful accessories are included. The set contains a gridded floor, 2 back walls, a side wall to the left and wrought iron effect trellis to the right. There are also 3 (one very large) sea windows.