Harrops Future Figurines Navigator Rago and a Quark
From their facebook page
Here is the first picture of the completed Navigator Rago and Quark Robot figurines from the Doctor Who Episode 'The Dominators'.
Navigator Rago will be available to pre-order from Friday 24th June and the Quark Robot on Friday 26th August. Both will be of a larger than usual Limited Edition size of 250 figurines each.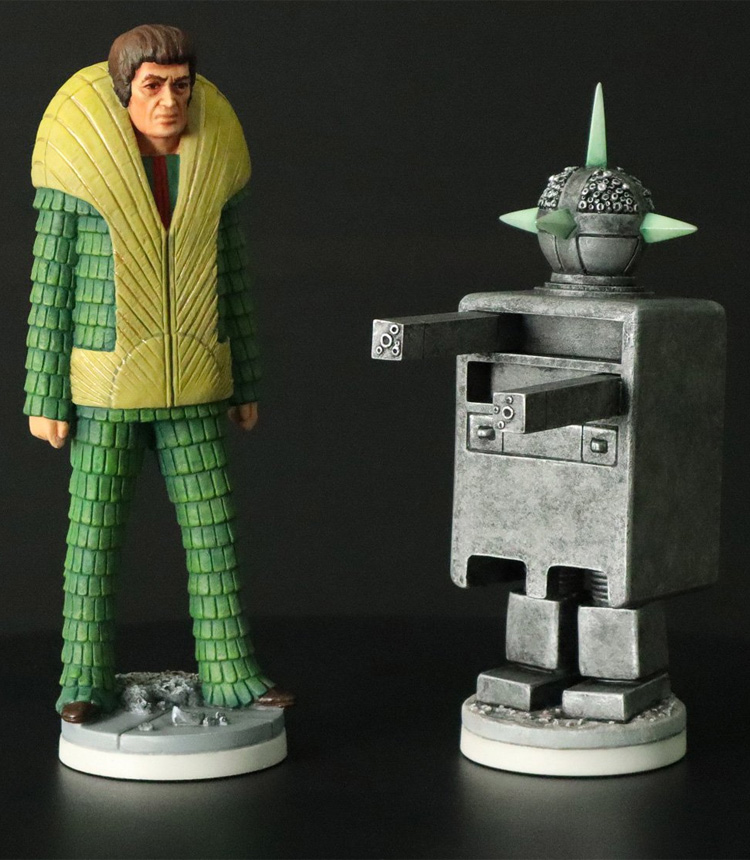 First images of the next Doctor Who pieces to be released. Sculpted by Mike Rogers, they are Navigator Rago and a Quark Robot from 1968's episode The Dominators.
Please note that yes, the Quark is missing its head spikes, these are to be added later. Images of the fully painted pieces will be posted as and when they are completed. Harrops are aiming for these to be released in May and July respectively.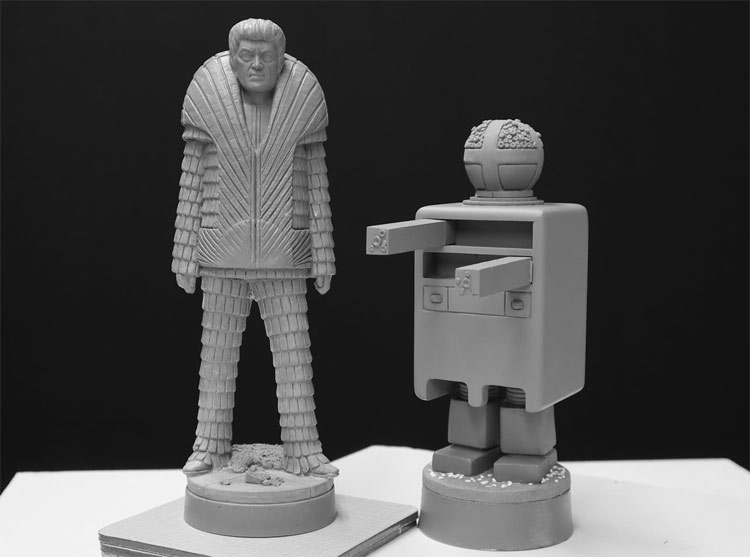 As promised here is the group shot of our completed and fully painted Doctor Who figurines from 'Terror of the Autons'!
The Master will be released to order from Friday 26th November and will be delivered before Christmas. He will be a Limited Edition of 225 figurines.
The Daffodil Auton and Troll Doll will be released in early 2022.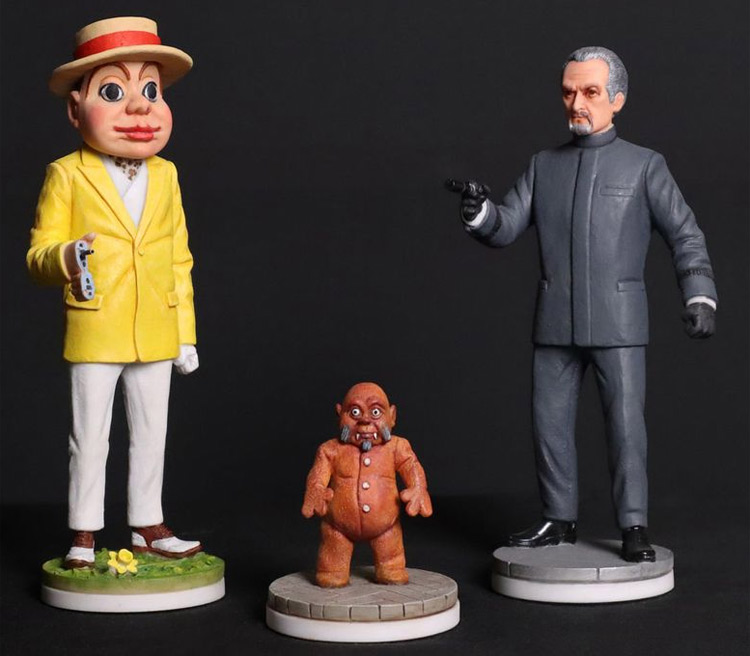 With the Hartnell's starting to go out (there are only 9 left as I write this so please don't leave it too late if you want one!), so I thought it was the perfect opportunity to show you the images I have been promising of the sculpts for the next three pieces.
Pictured here with sculptor Mike Rogers, they are all taken from 1971's Terror of the Autons, we have the Master, a Daffodil Auton and the Master's evil little troll doll!
Yet to finalise the release schedule, but I am aiming for the first piece to be released at the end of October. They won't be released as a set, but if production time allows I would like to get all three out before Christmas.
Anyway, I hope you like what you see and they sure do make for an eclectic little set! I will post images of the completed and fully painted pieces shortly.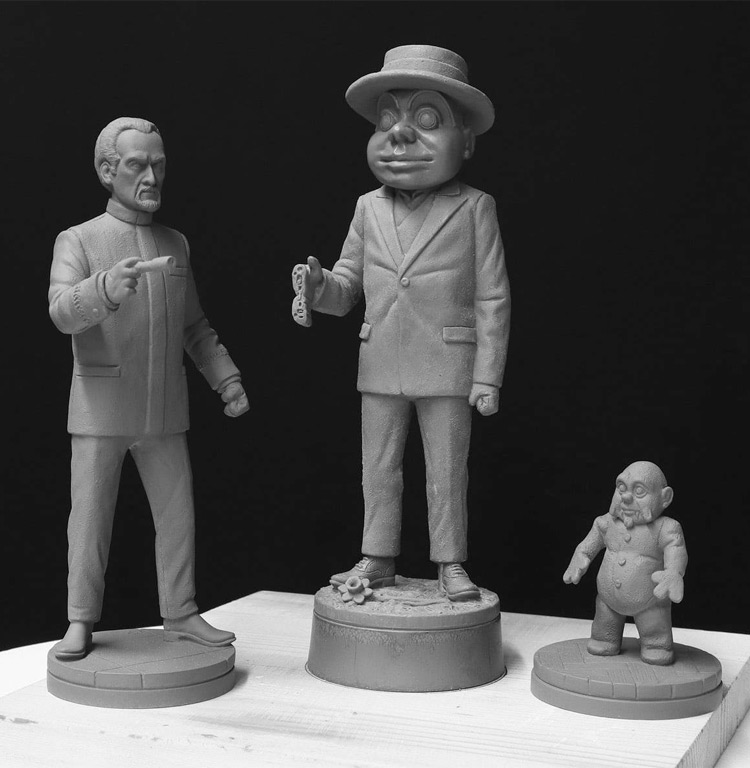 As promised here is the first pic of our William Hartnell, the First Doctor, figurine. I think Mike's done a great job, no easy feat at such a small scale, so I hope you all approve. I've pencilled him in for an August 27th release, Limited Edition 225.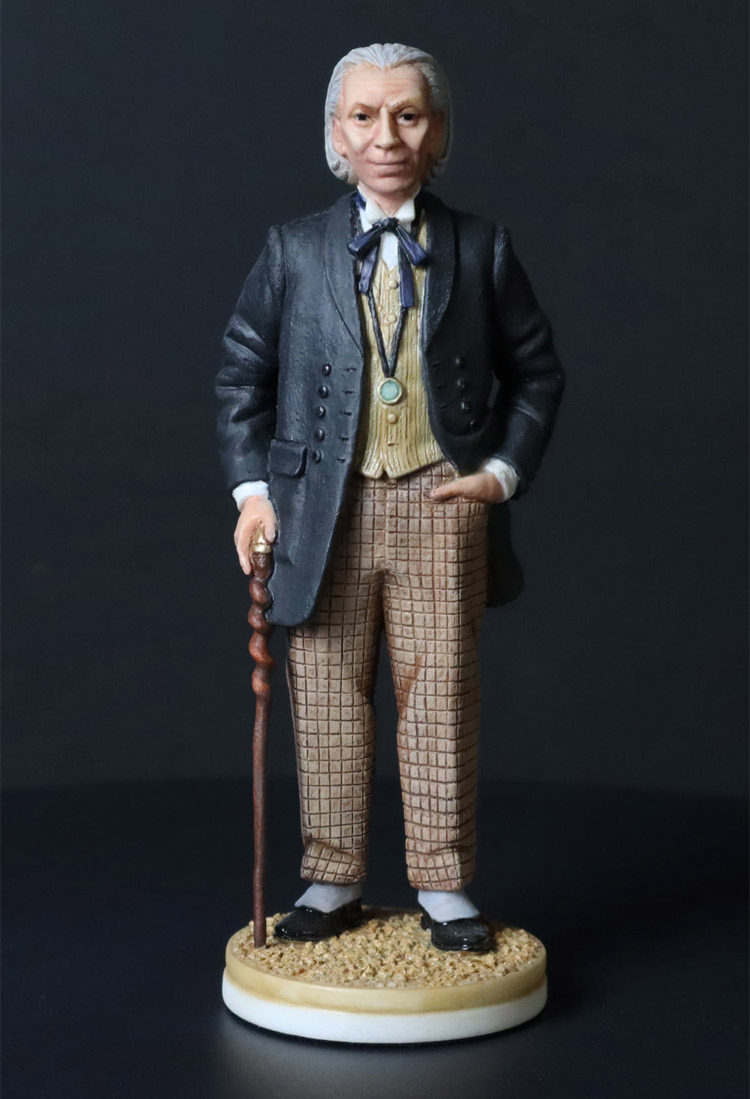 Here is the first fully painted image of the Ancient One Haemovore from the 1989 Doctor Who episode The Curse of Fenric. He will be a Limited Edition of only 225 pieces and will go live on their website for pre-ordering from Friday 25th June.
The next figurine after that will be William Hartnell, he has not yet been painted but they will be posting images of the completed piece very shortly. This will be pencilled in for an August release. After that Mike is currently working on 3 sculpts from the same episode to hopefully round off 2021. News on those when they have all been completed so they can show them off as a set.