Dr Who Figurine Collection Special 15 Wirrn

Available to order while stocks last from www.forbiddenplanet.com

Also available to order from www.shop.eaglemoss.com
---

You can usually order these when released from www.eaglemoss/usa.com
From the most excellent sci-fi TV series in the world comes this Special Edition in the Doctor Who Figurine Collection: The Wirrn!
Landing the TARDIS in the far future, the Doctor and his friends, Sarah and Harry, arrive on a space station high above Earth where hundreds of people are asleep in cryogenic suspension. They've been sleeping for centuries, and the station has been boarded by something alien and hungry – the Wirrn!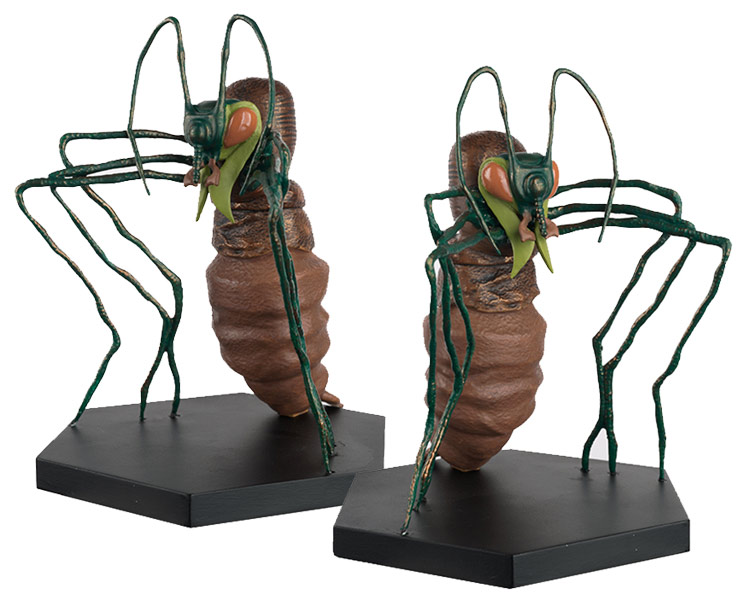 The Doctor must try to defeat the alien menace before the last of humanity ends up as dinner! From the mind of writer Robert Holmes, the Wirrn were made by legendary monster-maker John Friedlander, who built the giant alien insect costumes from bamboo, fibreglass and latex.
You can find out everything that went into the creation of this substantial strange insect in our fact-packed special issue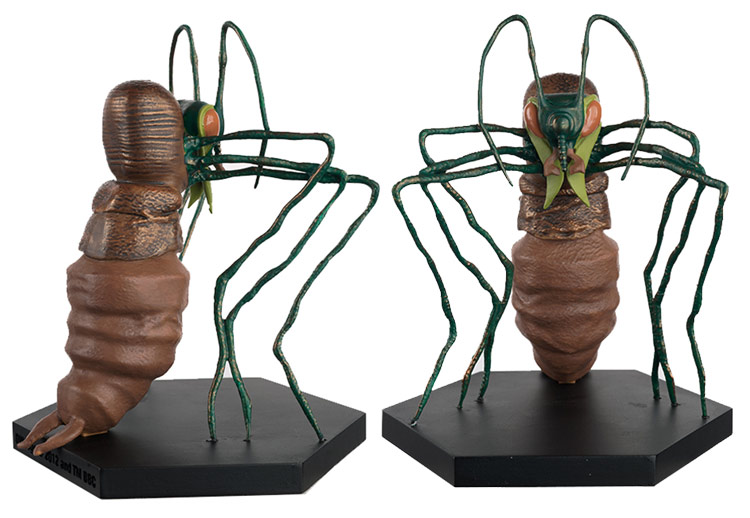 Standing at 14.2 cm tall, we have recreated the Wirrn to specific standards, and our figurine is another essential addition to the ever-growing collection.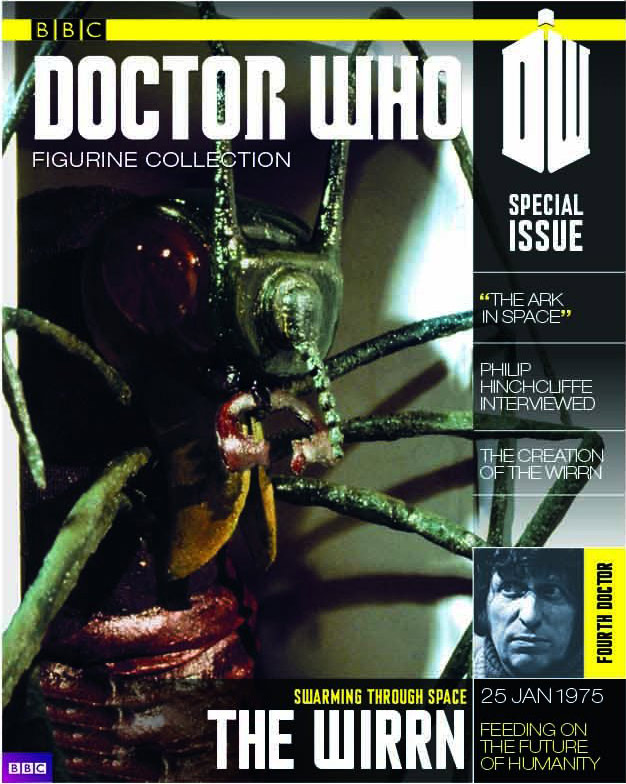 Please check www.dw-figurines.com for more information or visit their facebook page.

Selected back issues are available in the UK from www.forbiddenplanet.com or www.shop.eaglemoss.com

Selected back issues are available in the USA from www.eaglemoss/usa.com