Figurine Collection Magazine Special 26 The Melkur
Available to order from www.forbiddenplanet.com
Doctor Who Figurine Collection Special 26, featuring the Melkur from the 1981 Fourth Doctor adventure 'The Keeper of Traken'.
An ominous statue found on the harmonious planet of Traken, the Melkur was said to be a source of great evil, kept sealed in a sacred grove. In truth, it was a camouflaged form for the Master's TARDIS, which he used to ensnare and manipulate the heir to the Keeper of Traken – and through her, the entire planet!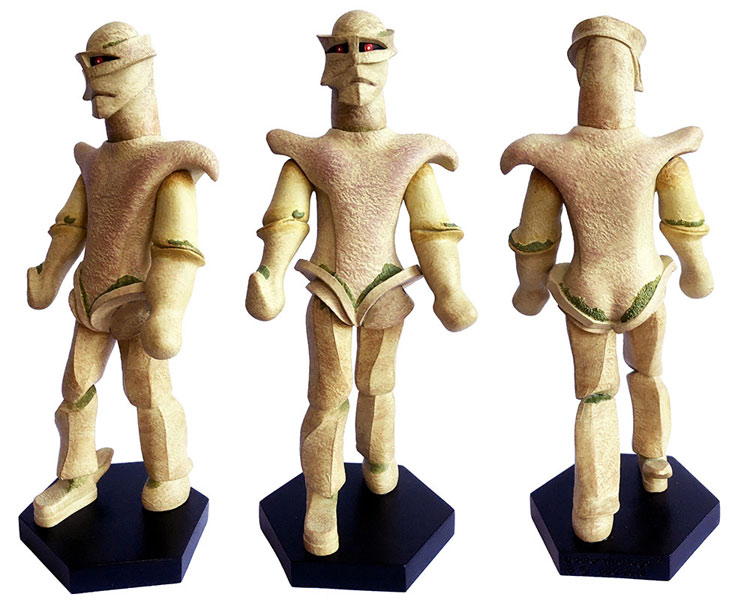 Withered and dying, crippled by his lack of regenerations, the Master hoped to use the powers of the Keeper of Traken to grant himself new life. His desperate search for immortality came to a climax at the end of this story, when he claimed the body of Tremas – played by the iconic Anthony Ainley.
The Melkur is faithfully rendered at 1:21 scale and accompanied by an in-depth profile magazine.