Figurine Collection Magazine Issue 205 Solonian Mutt

Available to order in the USA from www.shop.eaglemoss.com/us
Introducing the Mutt – which are insectoid creatures who roamed the toxic planet Solos, this figurine makes a perfect addition to your Doctor Who Figurine Collection!
The Mutt appeared to be mutated versions of the Solonians, the planet's native species. Conquered by the Earth Empire in the far future, Solos was polluted and exploited to the point of collapse by its human overlords.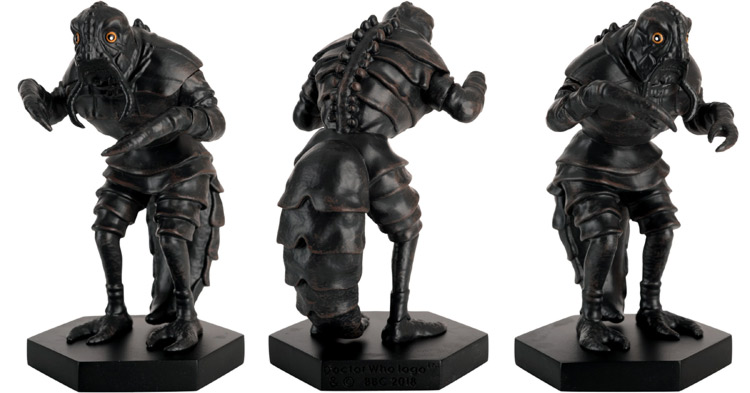 In truth, the "Mutts" were a natural part of the Solonian life cycle – a transformation triggered by the changing seasons of Solos, each lasting 500 years. Eventually, the onset of summer transformed the Solonians into a final form – powerful energy beings, who could overthrow their human oppressors.
The definitive collection of over 50 years of Doctor Who characters, faithfully rendered as 1:21 scale models and accompanied by a 16-page magazine, we go into detail with the features of your figurine, plus the behind-the-scenes of this classic episode, and much more!