Figurine Collection Magazine Issue 193 The Chameleons
Available to order from www.forbiddenplanet.com
The Doctor Who Figurine Collection part 193 features a Chameleon from the 1967 Second Doctor adventure 'The Faceless Ones'.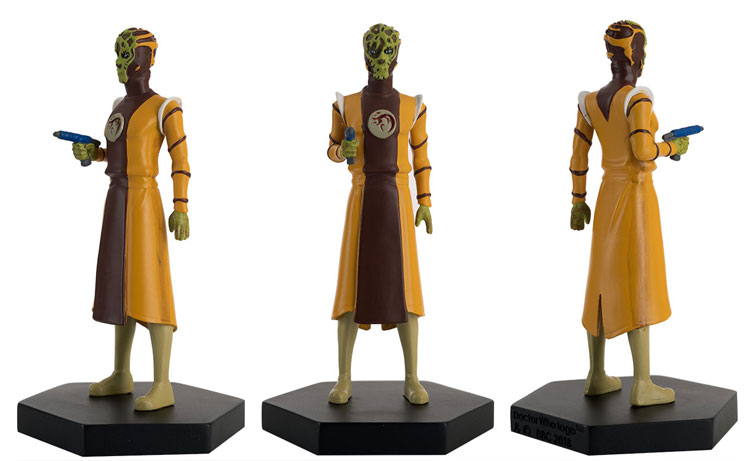 When the TARDIS lands at Gatwick Airport in 1960s Earth, Polly witnesses a murder, then both she and Ben vanish. When Polly reappears she claims not to recognise her friends. Looking for clues, the Doctor and Jamie investigate Chameleon Tours, whose package holidays seems to be one-way trips.
Who are the faceless ones, and what hideously deformed creatures are involved in the operations being conducted at the airport medical centre?