Doctor Who Series 8 Episode1 Deep Breath DVD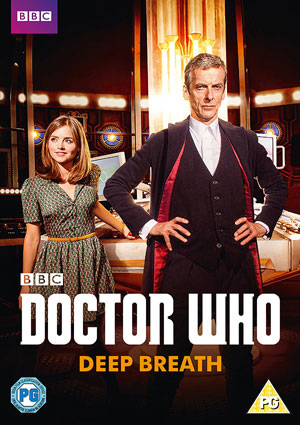 The feature length first episode from the much anticipated Series 8 of Doctor Who, the BBC One show in which Peter Capaldi was revealed as the Twelfth Doctor, a 10 minute behind the scenes feature and more.
When the Doctor arrives in Victorian London, he finds a dinosaur rampant in the Thames and a spate of deadly spontaneous combustions.
Who is the new Doctor and will Clara's friendship survive as they embark on a terrifying mission into the heart of an alien conspiracy? The Doctor has changed. It's time you knew him.
Available to order from www.bbcshop.com
Also available to order from www.amazon.co.uk
Available to order in the USA from www.amazon.com