Doctor Who Series 9 Part 1 DVD Pre-Order
The highly-anticipated series 9 of Doctor Who is available to pre-order from BBC Shop and Amazon and will be released onto DVD and Blu ray in two parts, with Part 1 on November 2nd and Part 2 early next year with each part at £25.52 for DVD and £30.63 for Blu ray.
A complete boxset of the full series will follow later in 2016.

Available to order in the UK from www.bbcshop.com (with free exclusive art cards)

Also available to order in the UK from www.amazon.co.uk

Available to order in the USA from www.amazon.com #ad
Peter Capaldi returns as the Doctor alongside Jenna Coleman with guest stars including Maisie Williams and Rufus Hound as well as the brilliant Missy (played by Michelle Gomez).
Now that the Doctor and Clara have established a dynamic as a partnership of equals, they're relishing the fun and thrills that all of space and time has to offer. Tangling with ghosts, Vikings and the ultimate evil of the Daleks, they embark on their biggest adventures yet…
Part 1 contains the first three two-part stories plus 3 exclusive mini-documentaries on how each two-parter was created.
Episode 1 – The Magician's Apprentice
Episode 2 – The Witch's Familiar
Episode 3 – Under the Lake
Episode 4 – Before the Flood
Episode 5 – The Girl Who Died
Episode 6 – The Woman Who Lived
EXTRAS
3 x Doctor Who Extras (behind the scenes)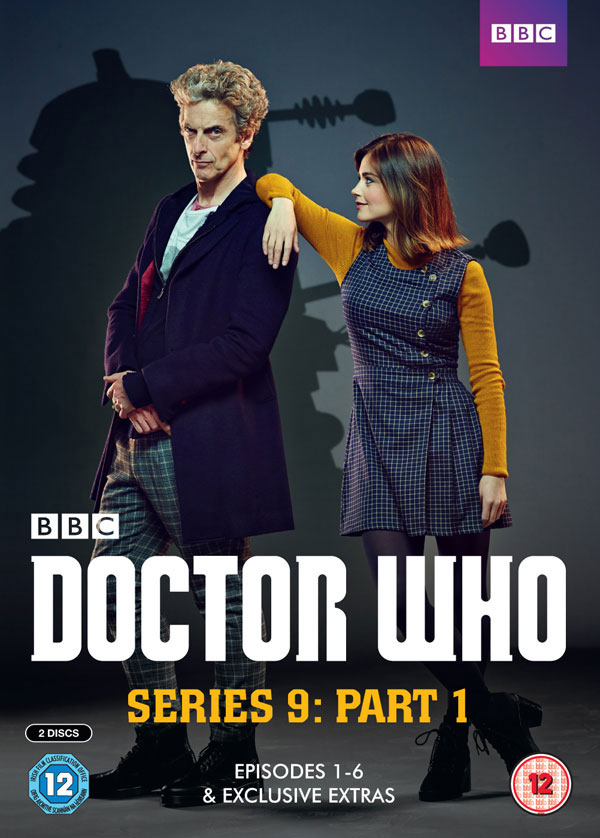 ---
Doctor Who Series 9 iTunes / Amazon Pass


Available in the UK /USA from itunes

Amazon instant video Pass available from www.amazon.com #ad