Doctor Who – Series 2 [DVD] Re-Release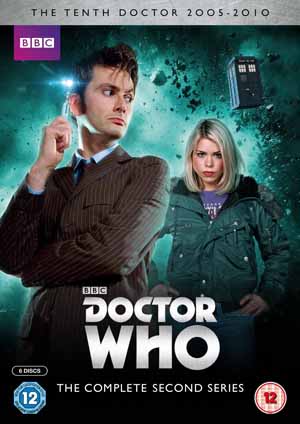 Doctor Who – Series 2 [DVD] Re-Release
The complete second series featuring David Tennant as the tenth 'regenerated' Doctor Who.
In 'The Christmas Invasion' Christmas trees and seasonal Santa Claus impersonators begin wreaking havoc on the residents of London.
Meanwhile the TARDIS lands on Earth with a new Doctor aboard.
The Doctor is not yet fully recovered from regeneration. An invasion of the planet threatens mankind and there's only the Prime Minister to battle it out.
Available to order from www.base.com
Also available to order from www.amazon.co.uk
---