Doctor Who Season 23 Collector's Edition Mediabook
Available to order while stocks last from www.doctorwho-shop.de.
Doctor Who – Sixth Doctor – Season 23 Collector's Edition Mediabook (code free/region free)
Dear Whovians – Welcome to the DOCTOR WHO Shop
Here you can exclusively order the limited Season 23 boxset, including full German and English language versions, lots of bonus material, a poster, trading-cards and a booklet.
Everyone pre-ordering the boxset until January 26th, 2020 will be mentioned in the fan credits of the product. Please add the name you want to see in the credits when ordering.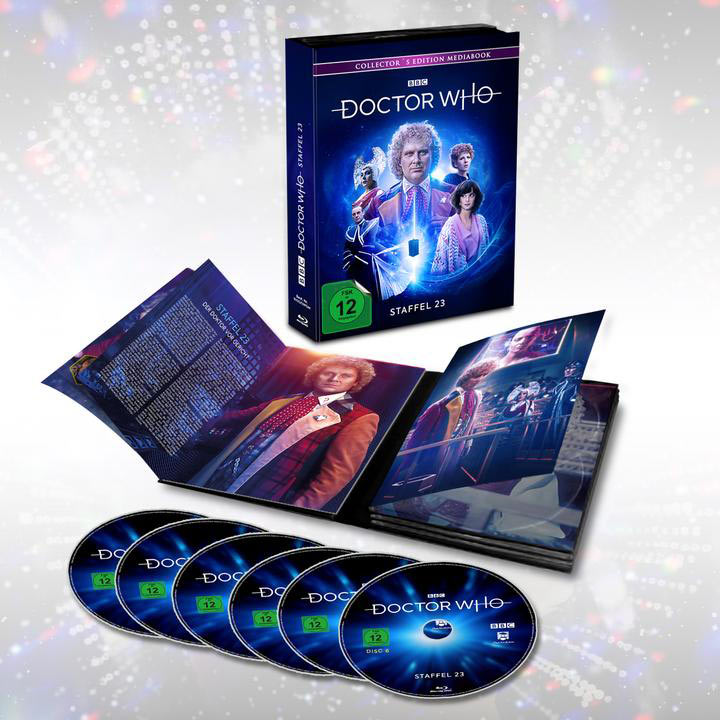 Doctor Who – Season 23" limited Collector's Edition 6-Disc Blu-ray Mediabook (code free – region free) exclusively via our Shop!
And they did it again! Two years ago Pandastorm Pictures released the limited Seventh Doctor – Special Collector's Edition via our Doctor Who-Shop. Now we are returning with a limited Collector's Editon Mediabook of Season 23, starring Colin Baker as the Sixth Doctor. Fully remastered in HD, including the full English language versions.
Worldwide shipping available!
Exclusively for the first pre-order until January 26th, 2020: Get a mention in the fan credits on the product! (Please enter your name during the ordering process)