Doctor Who Paradise Towers Audio CD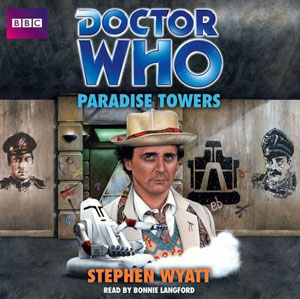 Doctor Who : Paradise Towers Audio CD
Built towards the end of the twenty-first century, Paradise Towers is a massive housing block, stretching up towards the sky.
With its beautiful decor, smart apartments, fantastic facilities and high standards of maintenance, it is hardly surprising that the architect, Kroagnon, won many professional awards.
When Mel and the Doctor arrive, instead of the bright squares and charming cloisters the brochure promised, they find dark, rat-infested corridors full of uncontrollable cleaning machines, undisciplined street gangs, and belligerent caretakers. How could such perfect accommodation have become so run down and dangerous?
Released 05/04/2012