Doctor Who Mega Dalek Special #1
Eaglemoss presents a stunning line of larger scale Doctor Who statues, starting with the modern version of the Doctor's greatest enemy – the 2006 version of the Dalek! This metallic resin model has been built with incredible attention to detail.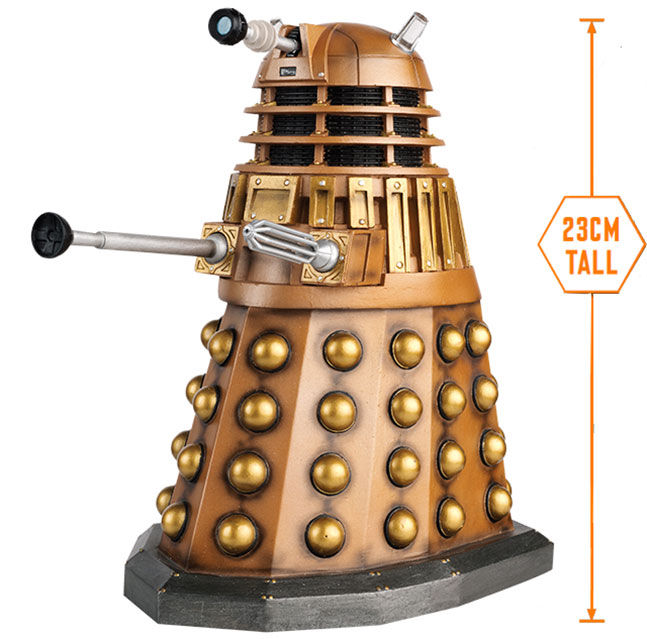 The Doctor Who Mega Dalek Statue Special #1 is a limited edition collector's model, standing an impressive 8 3/4-inches tall, and comes with a 16-page magazine.