Doctor Who Funko Pop 10th Doctor Regeneration

Available to order in the UK from www.forbiddenplanet.co.uk

Also available to order in the UK from www.forbiddenplanet.com

Available to order in the USA from www.thinkgeek.com

Available to order in Australia from www.popcultcha.com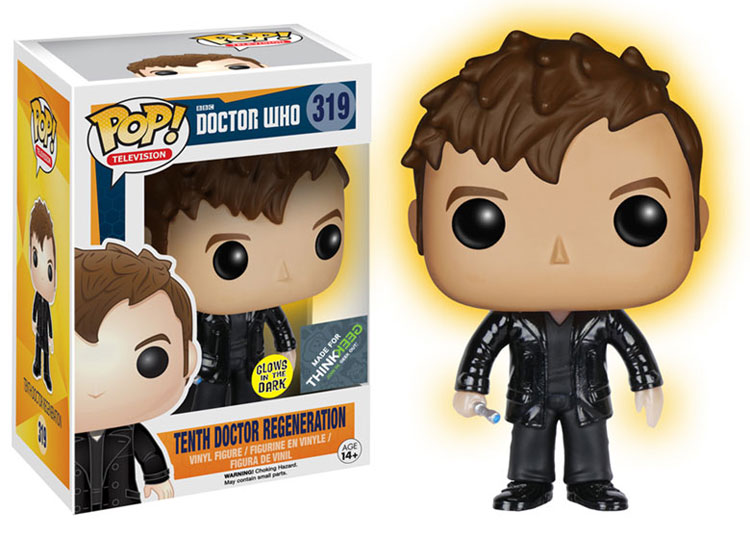 ---
Standard Releases
Of all the new upcoming POP series, Doctor Who has been amongst the most demanded. As everyone knows the show is a legend in the UK but has become massive in the States too these last few years.
We are also seeing growing interest from European countires like Germany, France and Turkey. Some of the cutest WHO figures ever.
These POP! vinyl figures stand around 9cm tall. The Tardis 6" oversized POP! vinyl figure stands around 15cm tall.
Packed in an illustrated window box.

Available to order in the UK from www.forbiddenplanet.co.uk

Additionally available to order in the Uk from www.forbiddenplanet.com

Available to order in the USA from www.thinkgeek.com

Also available to order in the USA from www.amazon.com

Additionally available to order in the USA from www.entertainmentearth.com

Available to order in Australia from www.popcultcha.com