Doctor Who Electronic Sonic Screwdriver Collection Wave 1
Doctor Who Electronic Sonic Screwdriver Collection
The Doctor's multipurpose tool is a Gallifreyan device, with numerous settings, easily controlled at the press of his thumb.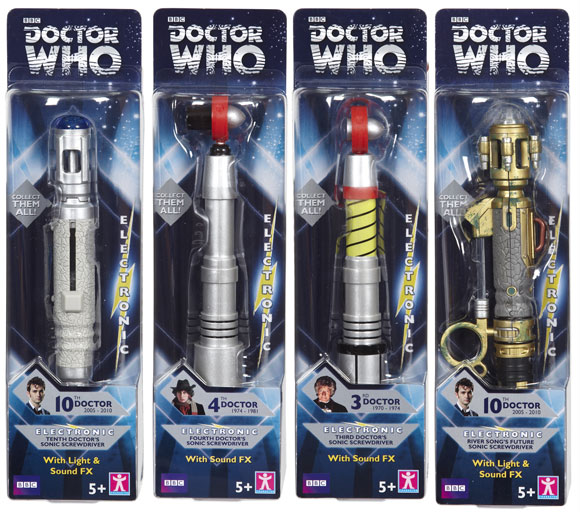 The Doctor has had many sonic screwdrivers of different designs throughout his life and now you can choose from four previous iconic designs.
The collection includes The Third Doctor, The Fourth Doctor's, The Tenth Doctor's and River Song's Future Sonic that all feature realistic sound FX.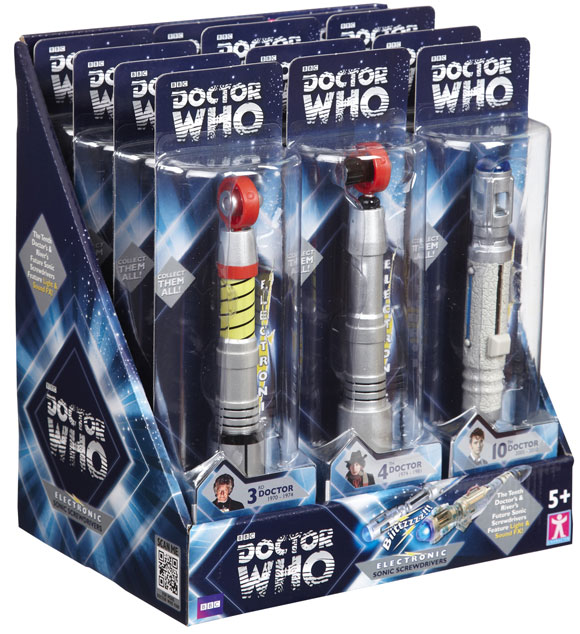 The Tenth's Doctor's Sonic and River's Future Sonic feature also feature light FX. Four to collect. One Supplied. Requires 3 x L1154 batteries (included). For ages 5 years and over.