B&M 2021 The Keys of Marinus Figure Set
Character Options is delighted to announce its first new wave of Doctor Who action figure sets for 2021 with four new lines scheduled to arrive in B and M stores across the country in Mid-August.
This exciting launch will introduce two more action figure trios plus two additional special collectors' packs for Dalek Fans. Each and every set of this detailed series will include highly detailed 5.5 inch scale figures featuring multiple points of articulation and come presented in the 'heritage' Doctor Who packaging with specially created insert artwork.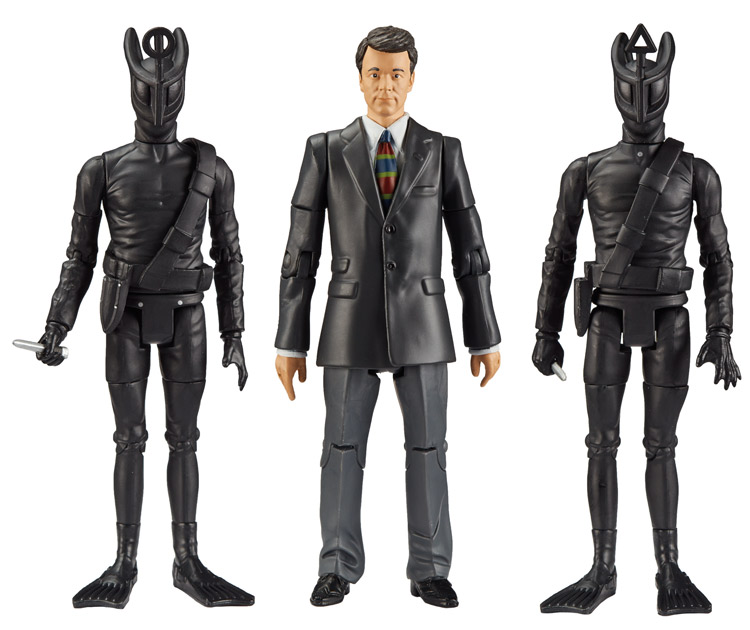 From a classic episode of 1964 is The Keys of Marinus Collector Figure three figure Set. This Ian Chesterton Action Figure depicts one of The Doctors very first companions and is accompanied by not one but two Voord Warrior Action Figures with dagger accessory.
The evil Voord Warriors of the Planet Marinus with its arid land and acid seas are extremely memorable because of their truly unique design and are replicated in this classic set. Again this comes with a detailed insert card.