Doctor Who Argos 3.75″ Into the Dalek Set
This item is available to order from www.argos.co.uk.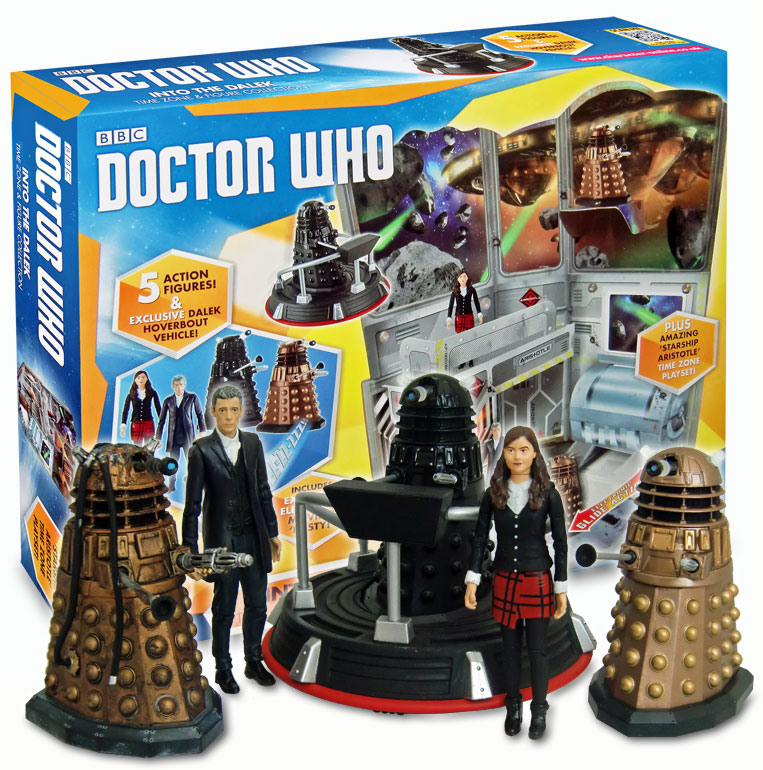 Time zone and figure collection. Compatible with Spin and Fly Tardis. Combine with other sets for even bigger adventures. Set Includes…
12th Doctor
Clara Oswald
Black Dalek
Black Hovabout vehicle
Bronze Dalek action figure
Electronic Rusty Moving Dalek
Into The Dalek
A Dalek fleet surrounds a lone rebel ship, and only The Doctor can help it now. With The Doctor facing his greatest enemy, he needs Clara by his side.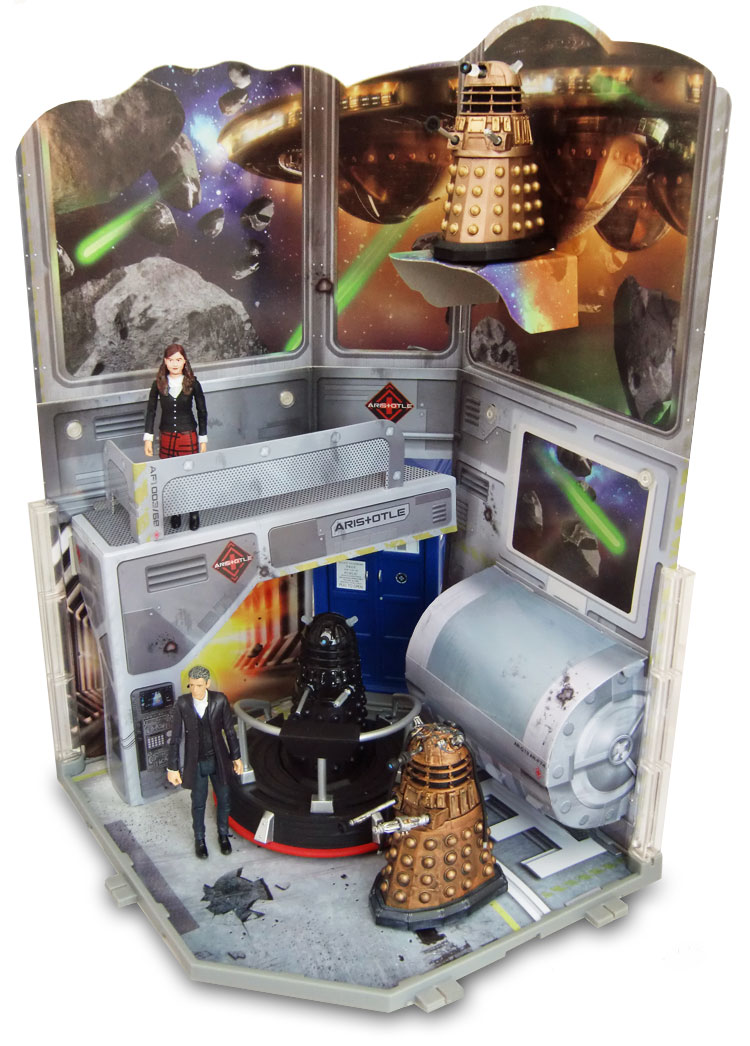 Confronted with a decision that could change The Daleks forever, he is forced to examine his conscience and ask himself whether he is truly a good man.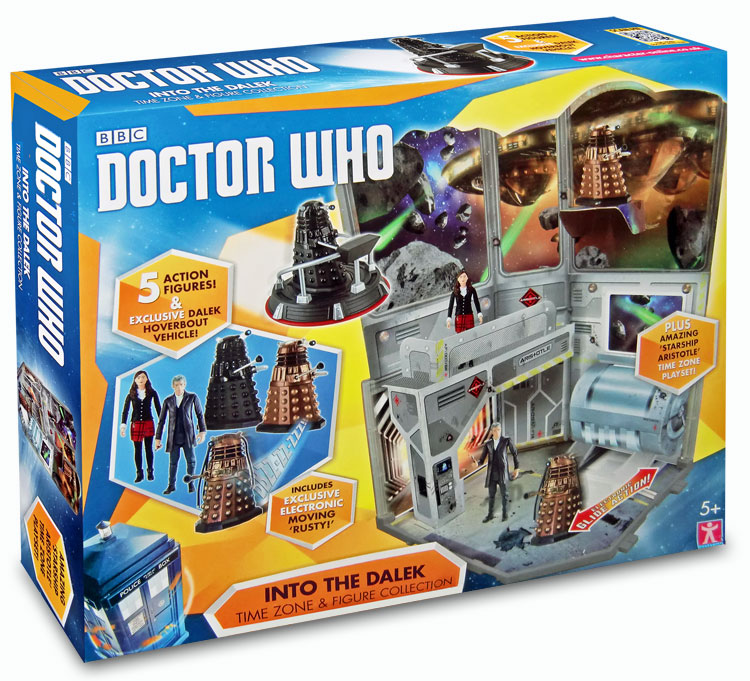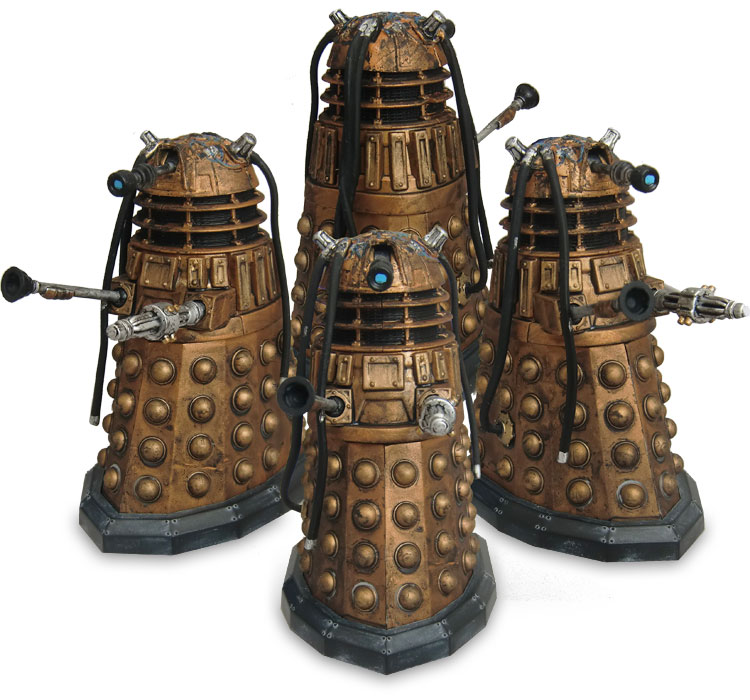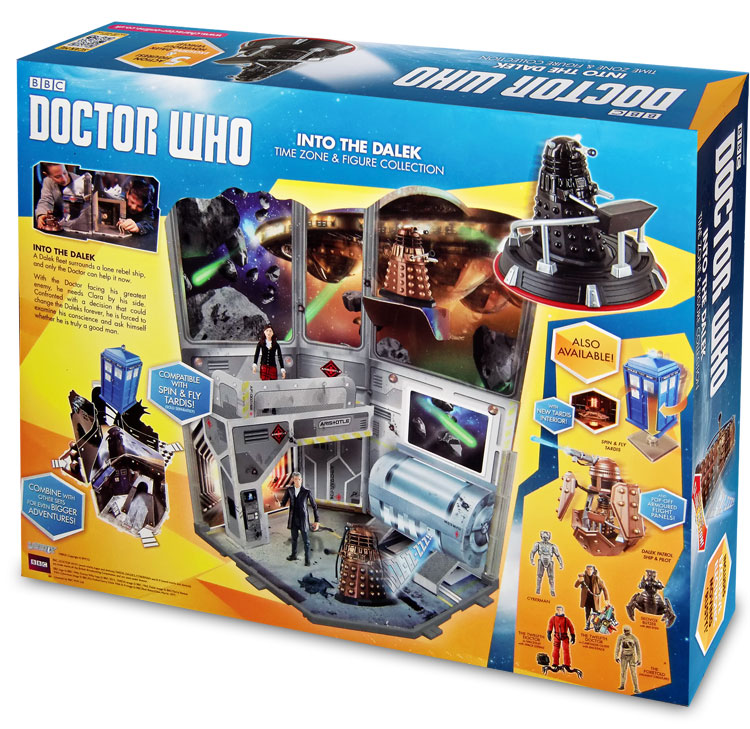 ---
Argos 3.75″ Into the Dalek Set