Doctor Who Adventures issue 322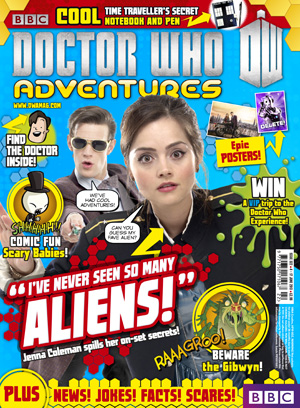 Doctor Who Adventures issue 322
Doctor Who Adventures is bursting with aliens!
In our latest issue of Doctor Who Adventures, Jenna Coleman spills her on-set secrets and reveals what her fave aliens are!
And if you're a fan of all things creepy and alien-y, check out our awesome puzzles, exciting comics and mega monster facts!
This issue comes with a cool TARDIS notebook. It has a special lock to keep nosey monsters out!!