Doctor Who Adventures issue 258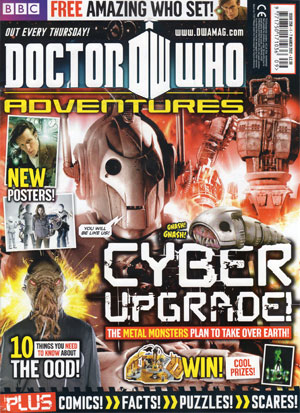 Doctor Who Adventures issue 258
Apparently, and it is only some of the time, I get just a little cross.
A teeny tiny bit miffed.
Well, I am 1103 years old.
I can afford to be crotchety in my old age, can't I?
But there's always a good reason for me losing my cool.
You just don't want to be too close when it happens!

Also inside…
*Matt's survival guide
*Don't make me angry
*This means war
*I want that job
*New and improved (comic)
*10 things you may not know about the Ood
*Disaster plans and much more…
This weeks issue comes with giant Doctor sticker, sticker roll with 40 stickers, yo-yo and exterminate badge.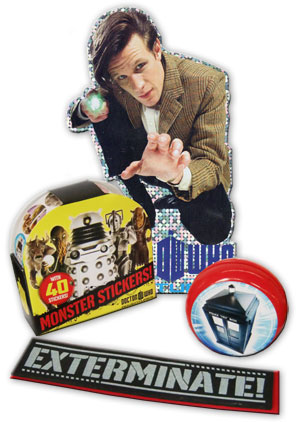 Doctor Who Adventures is a weekly magazine for young boys and girls who love Doctor Who.
The magazine immerses readers into the world of the Doctor and his friends, taking them on an adventure into time and space every week! It is packed full of monster and creature fact files, brilliant posters, behind-the-scenes secrets, competitions, comic strip action and puzzles.
There's always loads of excitement, action, adventure and fun! Doctor Who Adventures is a must-have for young fans of the successful BBC series!
This magazine is written for and aimed at children in the 6-12 years old age range.
It is specifically targeted at a core age group of 7-8 year olds.

Next weeks issue comes with a grow your own Cyberman and a pack of Monster invasion extreme cards.