Doctor Who Adventures issue 214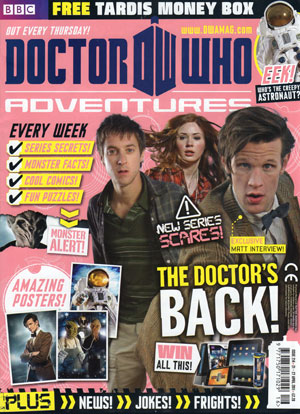 Hello Time Travellers!
I write For Doctor Who Adventures now.
It's a lot to take in, isn't it? Shiny pages, lots of pictures, words to read. Oh, and monsters.
Big, scary monsters. I love a big, scary monstery thing. Did I mention there are comics, secrets and puzzles, too? Tricky puzzles. Hurts the brain.
Lovely.
Oh, and there's one more thing you need to know – Monsters are real. Trust me. I'm…


Don't forget to check out the Doctor Who Adventures new website www.dwamag.com to keep up to date with the very latest news from the Time Lord.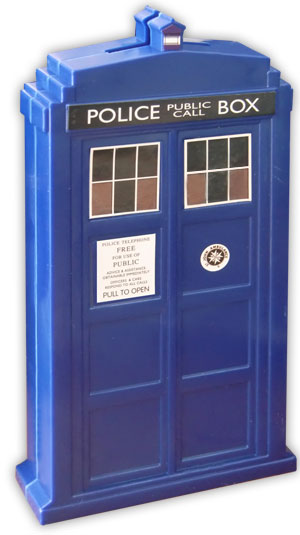 This week s magazine comes with a free Tardis Money Box.
Also inside…
*Here we go!
*The Impossible Astronaut
*Mega Who Win
*Matt's Favourite Monster
*Meet The Monster Panel
*Doctor Doctor
*The Rage
*We want answers and much more…
In Next weeks issue…
Karen Gillan exclusive interview
Episode 2 backstage secrets
Massive deadly Dalek set!
Coming soon from BBC magazines – Monster invasion is almost here…
Monster Invasion is a new fortnightly partwork comprising a magazine with collectable cards aimed at an 8-12 year old audience.
It will launch across the UK in early May 2011, to coincide with the return of the BBC TV series.
You can subscribe to Monster Invasion on the official site at www.doctorwhomi.com. where you are given the option to receive additional items such as collectors tins, card holders etc.