Doctor Who 50th Anniversary Travel Mug Set
Doctor Who 50th Anniversary Travel Mug Set

From www.thinkgeek.com
We have plenty of plans for celebrating the 50th anniversary of Doctor Who, but we weren't planning on time travel via caffeine until we saw these travel mugs. Each month of 2013 will have a different travel mug.
One side will feature the silhouette of the Doctor and the other the Doctor Who logo from that season. If you collect them all, you'll have 12 travel mugs: enough to bring a different Doctor on your commute every morning for over two weeks!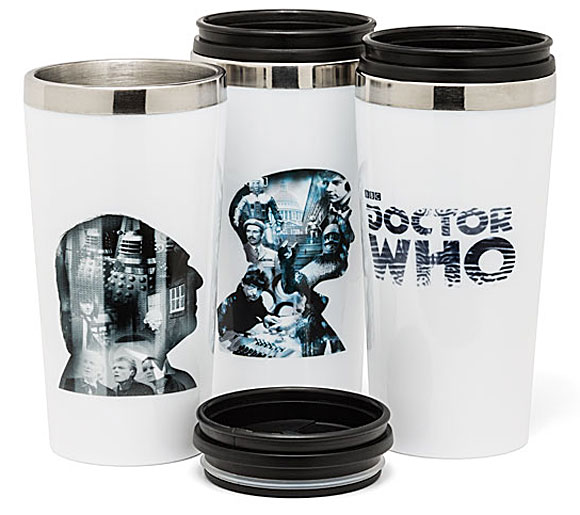 These will be released on a monthly basis throughout 2013. If an earlier Doctor is missing, he's sold out, so if you're looking to collect the complete set, pick them up ASAP or build yourself a functioning TARDIS.
Product Specifications
Collectible travel mugs for the Doctor Who 50th Anniversary
Officially licensed Doctor Who collectibles
One mug per month for each of the Doctor's incarnations
Capacity: 16 ounces
Plastic exterior, stainless steel interior.
Care: Hand wash for longest artwork life. Not for use in microwave. Hand wash before first use.