Doctor Who 5.5″ Action Figure Missy UK Packaging Exclusive

These exclusive and limited edition action figures are highly detailed and features 18 points of articulation, interchangeable head (with hat) and iconic accessories including Missy's umbrella and "Missy Device".
---

Available to order now Exclusively in the UK from www.character-online.com
Character Options has unveiled details of a brand new Limited Edition Doctor Who 5.5" scale action figure. Images of the Missy figure, first in a new range of scale Doctor Who Collector Series toys were revealed by Alasdair Dewar, Product Development Director, today via video on the Character Options' website.
Missy, played by Michelle Gomez, is a villainous Time Lady who recently revealed herself as the Doctor's arch enemy, the Master! Missy has been firmly established as a new fan favourite character, and as a collector's figure, she is truly a must have.
The Missy Figure will be available in two variants; a purple outfitted version with hat from the series finale episodes; and alternatively in her 'Heaven' outfit, hatless with black jacket and manic grin.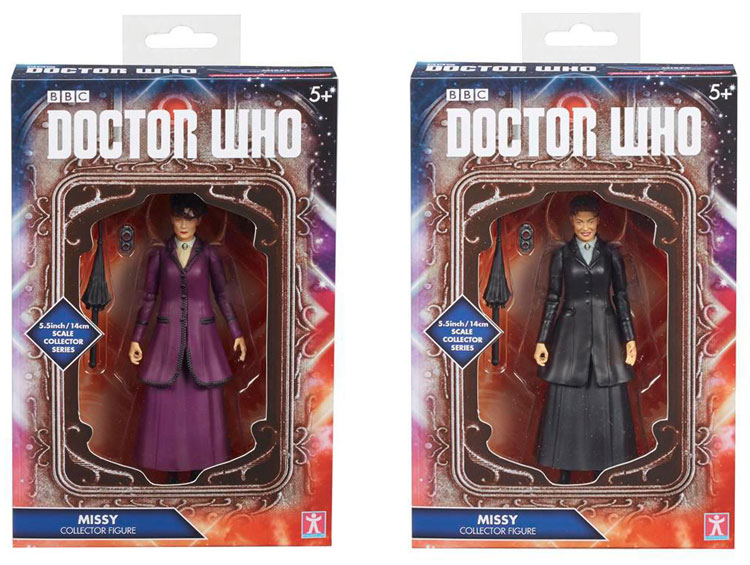 The Missy figures each have 18 points of articulation and are highly detailed and decorated. Each figure head can also be swapped so that both heads can be incorporated with either outfit, and they both come with accessories.
The bespoke UK Collector Series packs are perfect for display and for the first time are re-sealable, so that the figures can be enjoyed in or out of packaging without losing their collectability.
Only 4,000 units of each of the two figures are available in exclusive UK packaging at www.character-online.co.uk for a price of £19.99 each (excluding P&P). Delivery will be made to customers by early November.
Al Dewar states: "Character Options has been designing, manufacturing and marketing Doctor Who toys since 2005, so as true fans of the brand we wanted to tell collectors the latest news in the most direct, if informal way, which is why I made the announcement in person on the website.
Missy is the first of a potential new line of highly sought after 5.5-inch action figures so we expect interest to be high and we are all very excited to share this with fans and collectors alike.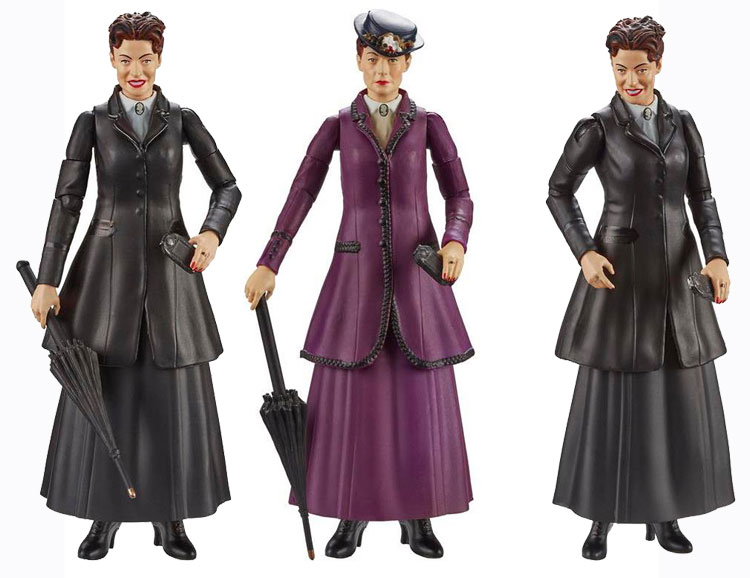 "Working with Michelle Gomez was great fun and she was the best subject we ever 3D scanned, patiently holding her facial expressions including her trademark Missy "sneer" for long periods of time. We know that many collectors have been eagerly waiting to see if Missy would at some point be included within our figure range, and at last, here she is."
Available to order now Exclusively from www.character-online.com
---
Missy Figure Black Outfit Photos
Below are Missy figure photos we've taken courtesy of Character / Evolution PR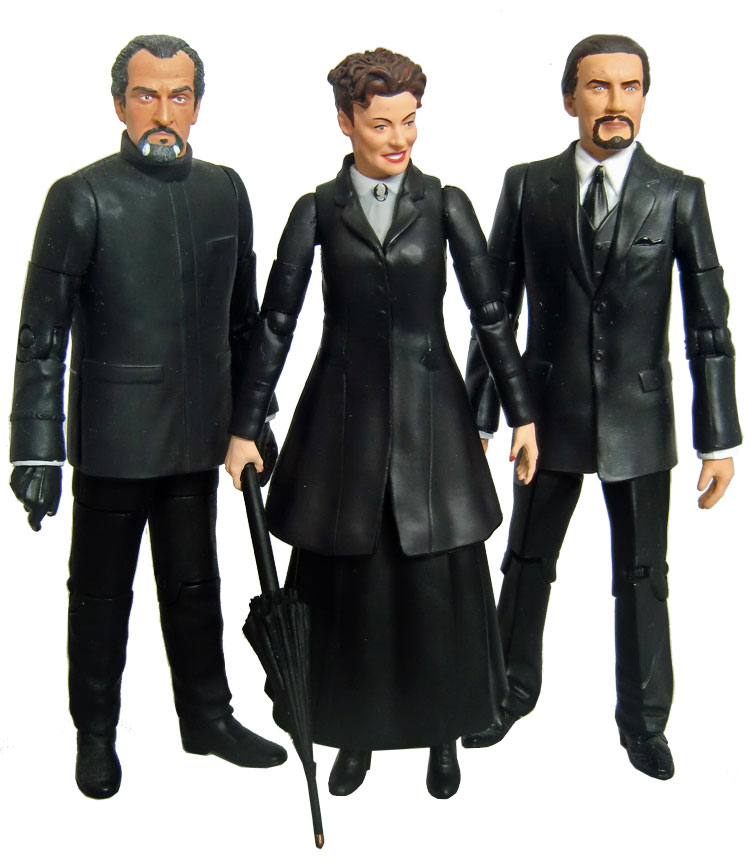 ---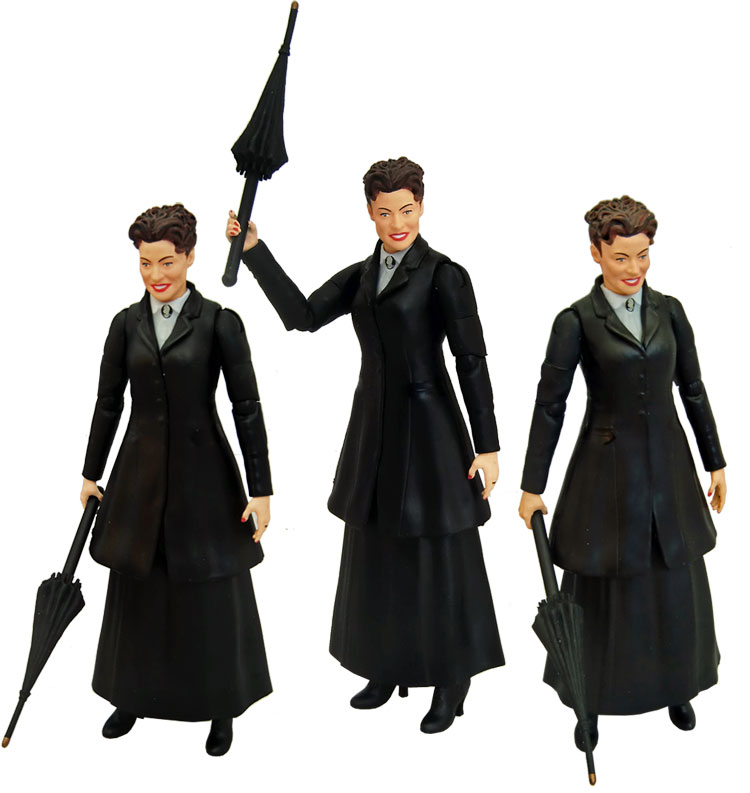 ---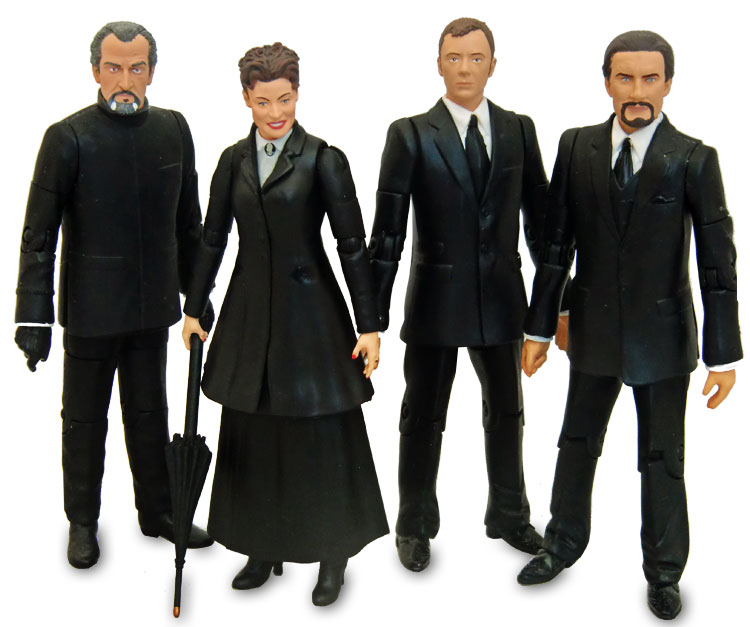 ---
Missy Figure photos on Flickr
View more photos we've taken of the Missy black outfit figure on Flickr courtesy of Character / Evolution PR.
Missy figures are available to order exclusively from www.character-online.com
---
Behind the scenes photos
View more behind the scenes photos by The Affable Design Company Ltd on Facebook