5.5″ B&M 2017 Collectors Set The 4th Doctor
To find your nearest store visit www.bmstores.co.uk. Please ring (option 3) to check availability before travelling. Priced at £16.99 per set. Product code 294255
This 5.5″ figure set is presented in collectors series window box packaging.
The 4th Doctor set contains…
The 4th Doctor
Leela
K9 Mk1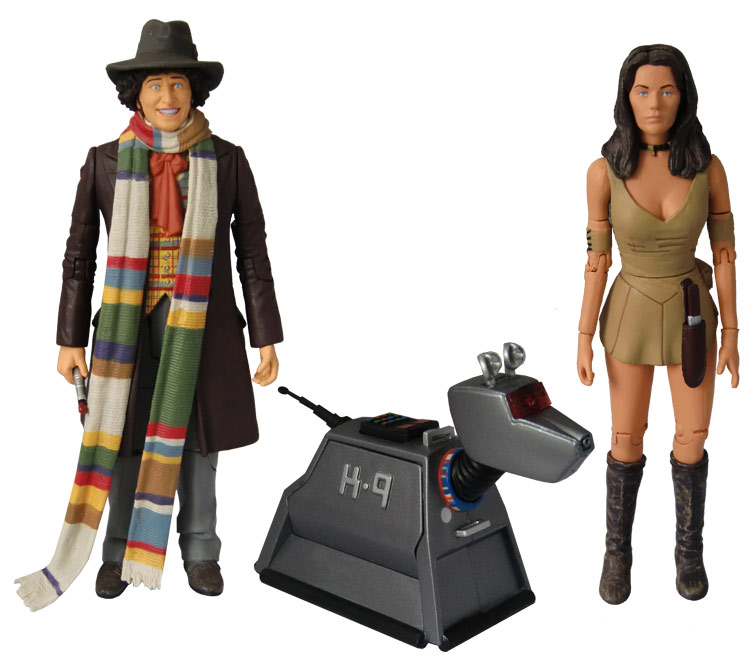 This second B&M exclusive 4th Doctor Set contains The 4th Doctor from the 1975 Tom Baker story The Pyramids of Mars, leela from the 1978 Tom Baker story The Invasion Of Time and K9 Mk1 first seen in the 1977 story The Invisible Enemy.
Accessories include the sonic screwdriver with the 4th Doctor and a knife with Leela.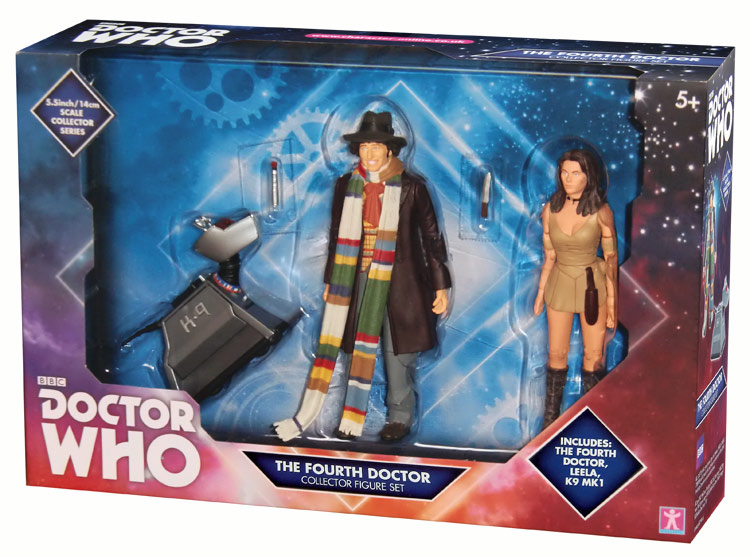 The Leela in this set is a re-release of the one seen in the Invasion Of Time set released some years ago.
The new figure (front) does have darker hair and more noticeable blue eyes but other differences are minor.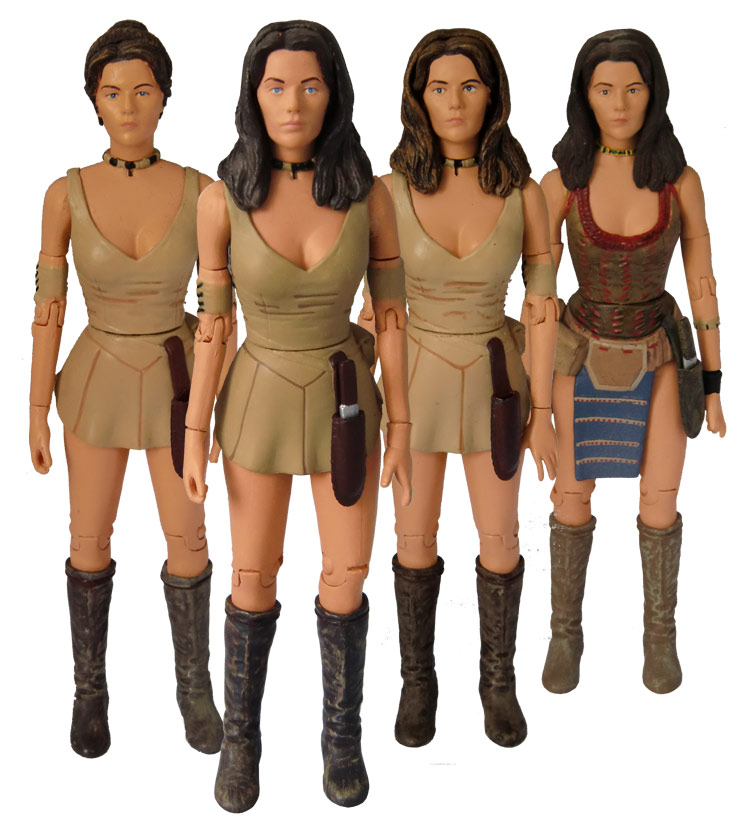 The k9 in the set is undoubtedly the highlight for long term collectors.
This K9 Mk1 is a darker grey than previous releases along with a black tail, top panel and painted side view screen.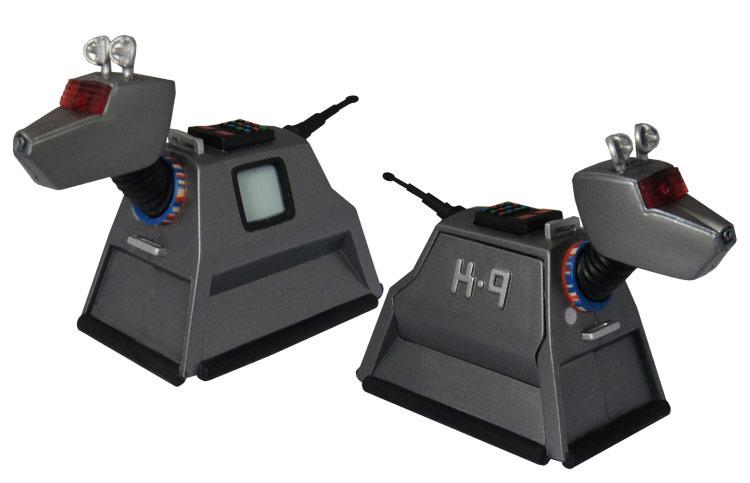 The image below shows the difference between this new release (left) and the previous version.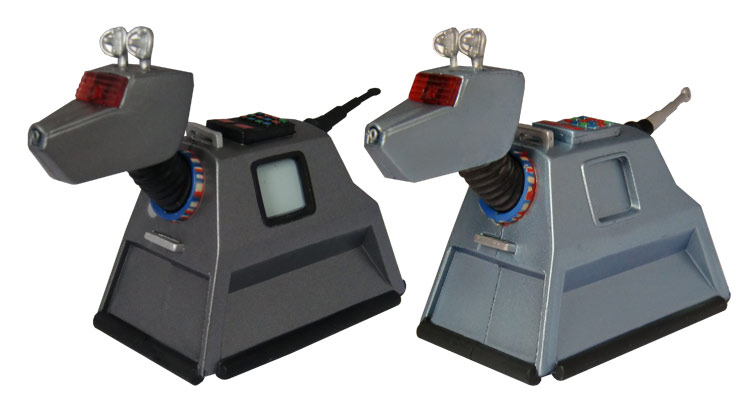 B&M294255