Build-A-Bear Doctor Who Bear Dalek
You can also see all combinations and sets at www.buildabear.co.uk
Build-A-Bear Workshop and BBC Studios have today revealed new additions to their Doctor Who range, launching a brand new Dalek plush, and Tenth and Eleventh Doctor costumes.
Keep your furry friend on its toes with the new Dalek plush, the perfect evil companion for fans and collectors. Complete your Doctor Who Bear's look with the Eleventh Doctor Costume & Sonic Screwdriver Set, featuring the Eleventh Doctor's iconic red braces, bow tie and fez. Or treat your bear to an all-new Tenth Doctor Costume & Sonic Screwdriver Set featuring the Tenth Doctor's brown suit, coat, glasses and trainers. Both costumes come with a sonic screwdriver wristie that recreates the famous gadget by making sounds when you press it.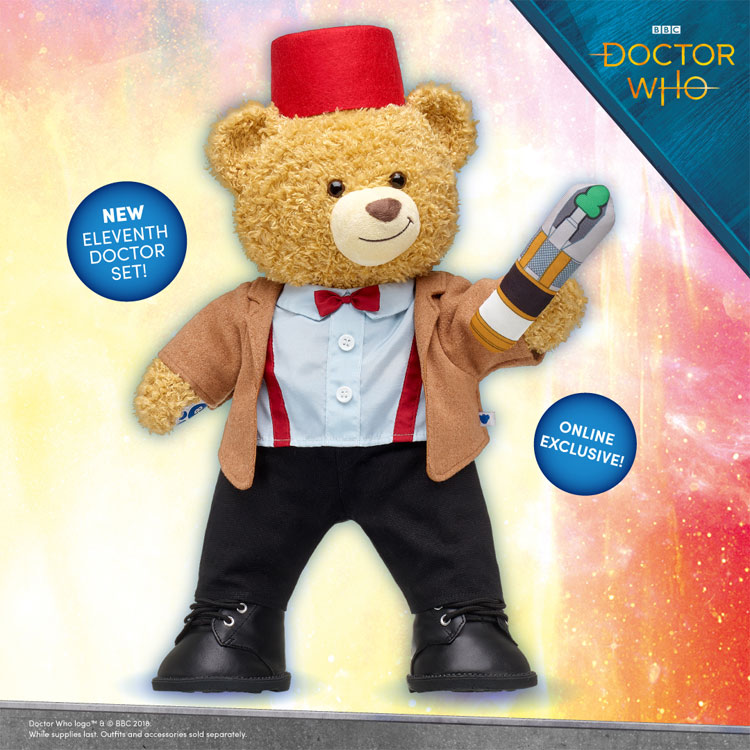 The new additions join the Doctor Who Bear, Thirteenth Doctor and blue Tenth Doctor costumes launched last year. The Doctor Who Bear features branded blue paw pads and a blue heart on its chest.
Anjali Khosla, Senior Manager of Brand Management, Build-A-Bear Workshop said: "We're thrilled to continue our partnership with BBC Studios to bring these great new additions to Build-A-Bear Workshop. Fans are sure to love this unique spin on the beloved series, making this the perfect addition to your collection or gift for the Doctor Who enthusiast in your life!"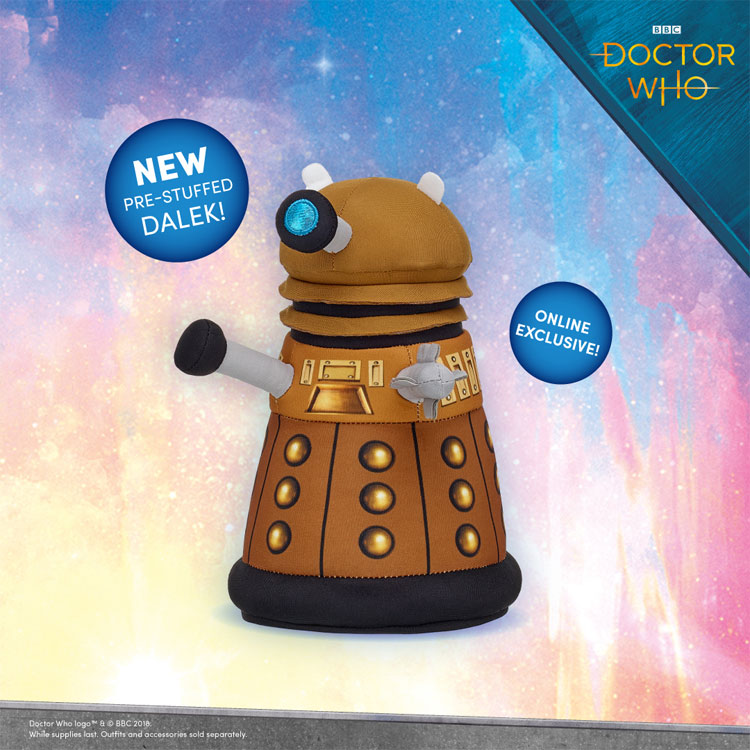 Julie Kekwick, Senior Licensing Manager, BBC Studios said: "The launch of the Doctor Who Bear and Thirteenth and Tenth Doctor outfits was such a big success with fans last year, and we're excited to bring them even more outfits and plush to add to their collection."
Doctor Who follows the adventures of the Doctor and her friends as they travel through space and time in the TARDIS, fighting evil and helping civilisations in need. Doctor Who is one of the longest running series in the world, spanning 57 years and watched by fans of all ages.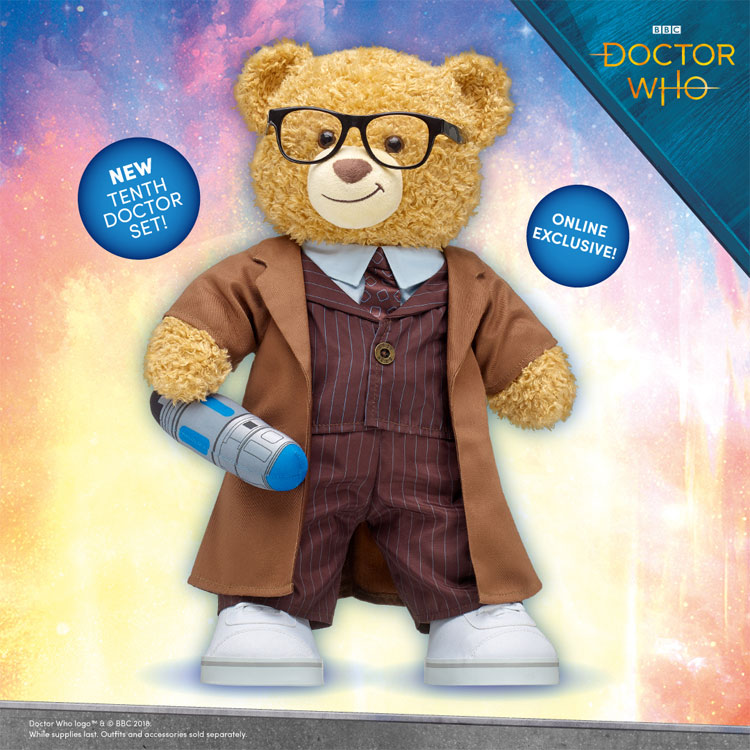 The Dalek plush (£15/$13.50 RRP), Eleventh Doctor Costume & Sonic Screwdriver Set (from £15/$20 RRP) and Tenth Doctor Costume & Sonic Screwdriver Set (from £15/$20 RRP) will be available in the UK and US and can be bought exclusively on the Build-A-Bear website from 19 February 2021.
The Doctor Who Bear is available online now from the Build-A-Bear website for £21.50 /$29.00 RRP.