Big Finish The 10th Doctor Adventures Vol 3 Ltd Edition
Available to order from www.bigfinish.com
David Tennant and Catherine Tate are BACK! And in Volume 3 of Doctor Who The Tenth Doctor Adventures, they're taking the family with them… out May 2019.
3.1 No Place by James Goss
3.2 One Mile Down by Jenny T Colgan
3.3 The Creeping Death by Roy Gill
Story details to follow.
Written By: James Goss, Jenny T Colgan, Roy Gill
Directed By: Nicholas Briggs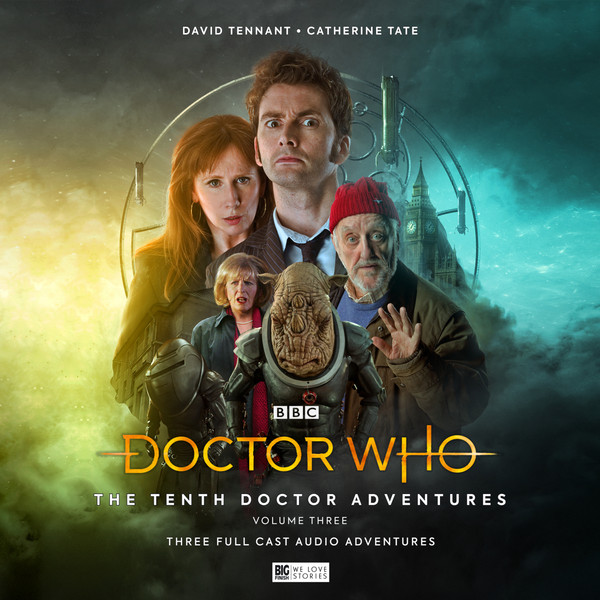 Cast
David Tennant (The Doctor), Catherine Tate (Donna Noble).
More cast details to follow.
Producer David Richardson
Script Editor Matt Fitton
Executive Producers Jason Haigh-Ellery and Nicholas Briggs