Big Finish – Gallifrey: Time War 2
Available to order from www.bigfinish.com
Four new chapters in the Gallifrey saga comprising:
1. Havoc by David Llewellyn
2. Partisans by Una McCormack
3. Collateral by Lisa McMullin
4. Assassins by Matt Fitton
More story details to follow
Written By: David Llewellyn, Una McCormack, Lisa McMullin, Matt Fitton
Directed By: Scott Handcock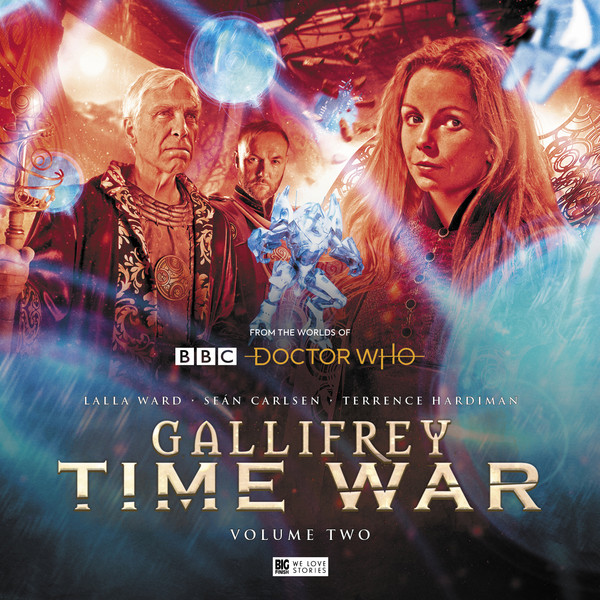 Cast
Lalla Ward (Romana), Seán Carlsen (Narvin), Terrence Hardiman (Rassilon), Pippa Bennett-Warner (Livia), Samuel Clemens (Mantus), Samuel Gosrani (Eris), Paul Marc Davis (Trave), Lucy Robinson (Bovari), Rebecca Root (Cantico), Jessica Hayles (Aladra), Abra Thompson (Ysta), Stephen Critchlow (Temmis), Carlyss Peer (Knyla), Nicholas Khan (Dalia), Silas Carson (The Sicari). Other parts played by members of the cast.
Producer Scott Handcock
Script Editor Matt Fitton
Executive Producers Jason Haigh-Ellery and Nicholas Briggs