An Unusual View of The 5.5″ 8th Doctor Figure
Ever wanted to know exactly how your figure looks before it hits the shelves?
This image may surprise a few as to just how many components are involved!
For more images and insight into how these Doctor Who figures are made visit The Affable Design Company Ltd at www.facebook.com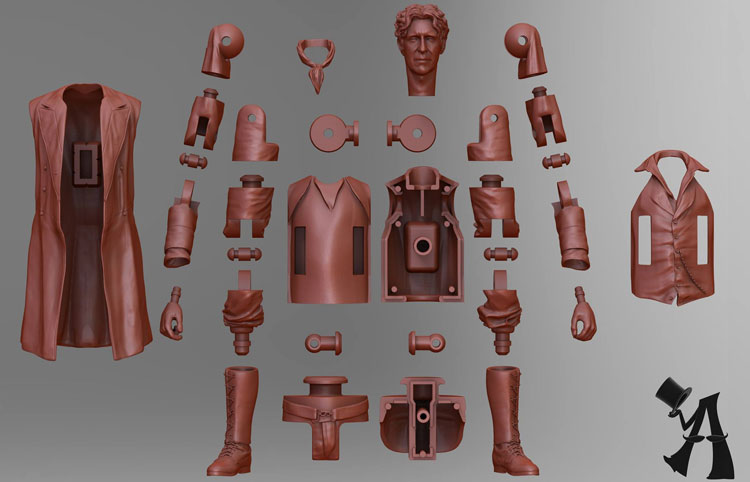 Toys "R" Us has linked up with Character Options to bring to Doctor Who fans young and old a very special collector's series of figures that will be available only in Toys "R" Us Stores in the UK .
The 8th Doctor and other 5.5″ figures will be available to order from www.toysrus.co.uk shortly.