Viewmaster 3D Stereo System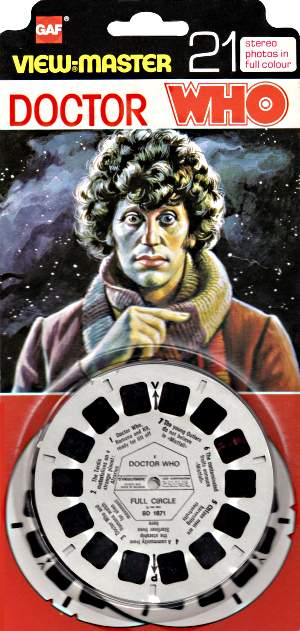 Gaf View-Master
An exclusive collection of marvellous 3D pictures in full colour. Truly unbelievable!
Full Circle
Doctor Who and Romana attempt to return to Gallifrey, but the Tardis materialises on a strange planet called ALZARIUS. Here lives a community from the Starliner, a starship that crashed forty centuries ago and is still being made ready for departure. At Mistfall time the planet is blanked with fog and strange creatures rise up from the marshes and the people seek refuge in the Starliner. A gang of young people, the Cutlers, do not believe in the Mistfall story, but soon the myth proves true. Frightened to death they enter the Tardis, assault Romana and leave her stranded amidst giant Marsh-spiders. Adric. an intelligent young Outler and the Doctor rescue Romana, but she has lost her identity and is transformed into a raging creature. Will Romana be saved? What will the people of the Star-liner decide now that Doctor Who has discovered their secret ?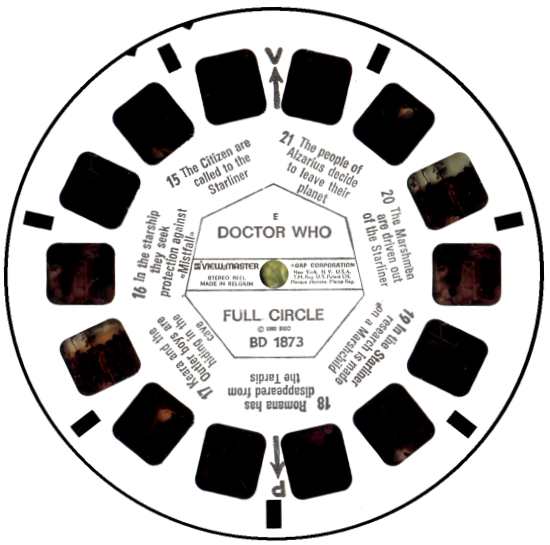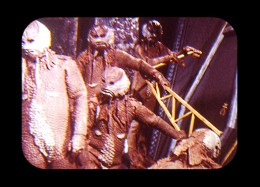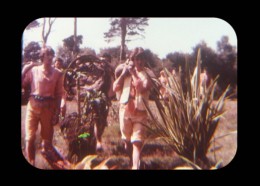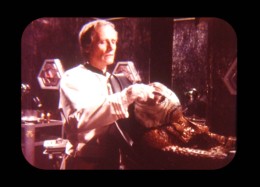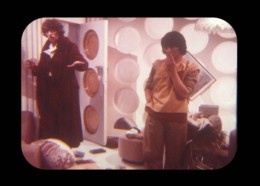 The View-Master
Introduced in 1939, The View-Master had a wide range of 3D, or so called stereo discs. Doctor Who discs include Full Circle and The Peter Davison story – Castrovalva.
Disks depicting scenic tourist attractions were particularly popular along with many Disney and other Motion film stories.