First Look: Mega Cyberman Special Figurine
This item will available to order in the future form www.shop.eaglemoss.com
Coming soon from the team behind the Doctor Who Figurine Collection is this massive modern-era Cyberman.
Measuring 345mm in height, the highly detailed, hand-painted metallic-resin model shows a Cyberman as it appeared in the 2013 story 'Nightmare in Silver'.
You can see more information and pictures at www.herocollector.com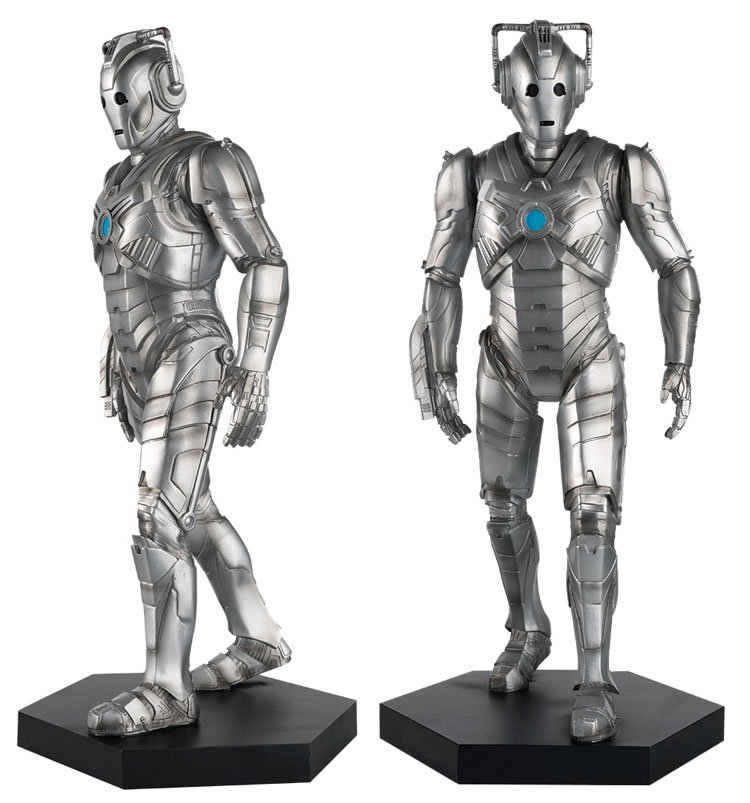 ---
Also Available – Mega Dalek Statues
Daleks Reign Supreme! All Hail The Daleks! Get ready to exterminate with these extra-terrestrial over-sized Dalek Figurines.
Available to order from www.shop.eaglemoss.com
---
Get 10% off any order until 31/12/17. Use code EAGLEMOSS10 www.shop.eaglemoss.com
---