Doctor Who Mega Cyberman Special Figurine #3

Available to order in the UK from www.forbiddenplanet.com

Available to order in the USA from www.entertainmentearth.com
This item will available to order in the future form www.shop.eaglemoss.com
Eaglemoss presents a stunning line of larger scale Doctor Who statues, starting with the modern version of one of the Doctor's greatest enemy – the Cyberman!
This metallic resin model has been built with incredible attention to detail. The Doctor Who Mega Cyberman Figure Special #3 is a limited edition collector's model, standing an impressive 8 3/4-inches tall, and comes with a 16-page magazine.
You can see more information and pictures at www.herocollector.com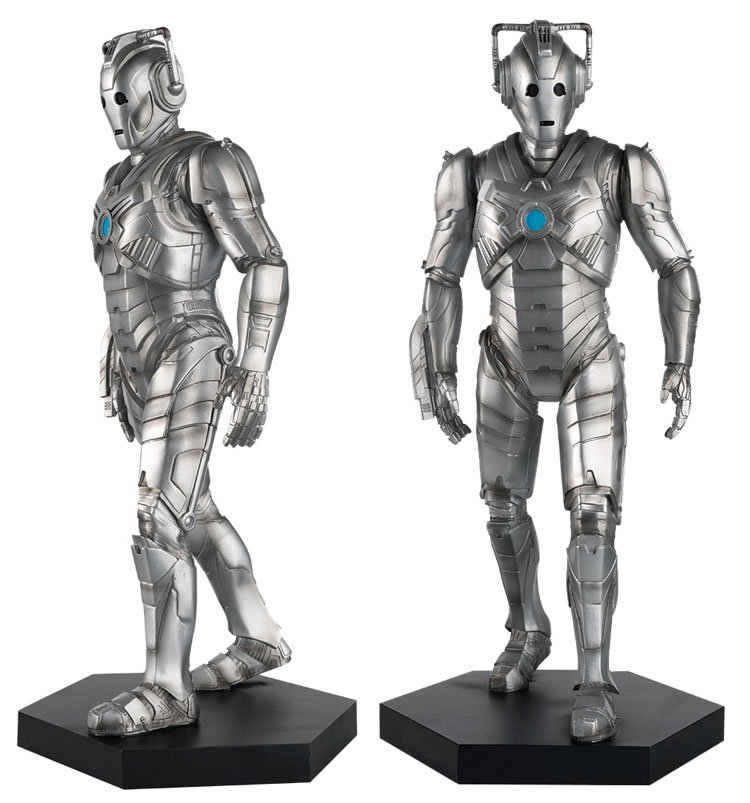 ---
Also Available – Mega Dalek Statues
Daleks Reign Supreme! All Hail The Daleks! Get ready to exterminate with these extra-terrestrial over-sized Dalek Figurines.
Available to order from www.shop.eaglemoss.com Get 10% off any order until 31/12/17. Use code EAGLEMOSS10
---