Eaglemoss Tardis Console Collection – The Possibilities
Now that the Eaglemoss Tardis console collection has seemingly been confirmed via previews world we can take a look at some of the consoles that could feature in this range.
It has already been said these will be in scale with the current Eaglemoss range.
A dream come true for many collectors – we look forward to adding these to the ever growing Figurine Collection.
---
The first console on sale is listed as the following…
Doctor Who Figurines Consoles Collection #1: Tom Baker
Eaglemoss proudly presents a new addition to the celebrated Doctor Who Figurine Collection.
The Fourth Doctor's console, faithfully finished with all of the screens, switches, and controls seen on screen, is the first to be produced in scale with Collection. The console is made of high quality polyresin, with a removable plastic column in the centre.
In Shops: JULY 2018 Item Code: MAY18 3169 SRP: £19.99
---
We have a very extensive Tardis section covering all consoles which shows the differences between seasons which you can view Here.
Below are all the variations possible (although some are just the "Walls" and in which season it first appeared.
Please Note some of the changes are to the interior design and NOT the console itself.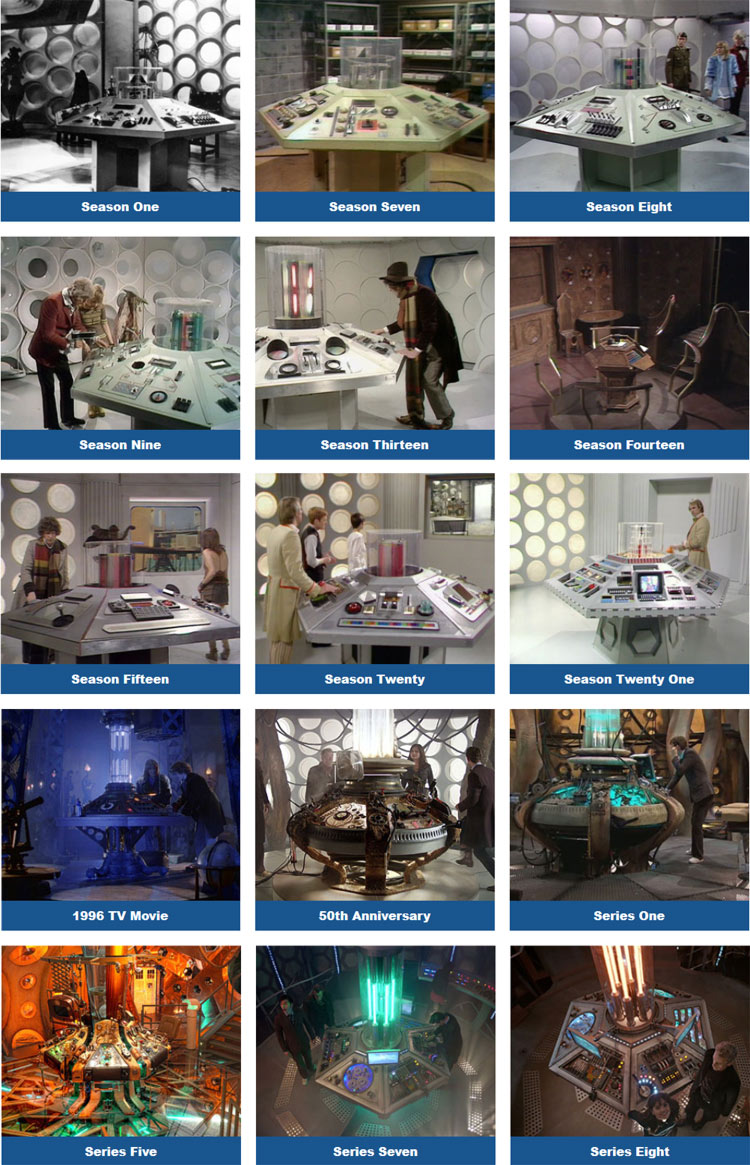 Beyond the Doctors Tardis other variations are possible including versions of the Master and Rani's consoles as well as the "Junk Tardis" and Ashildr and Clara's Tardis.
Again all are featured in our Tardis section which you can view Here.