Doctor Who USB Dalek Desk Protector
Doctor Who USB Dalek desk protector
USB powered. Motion activated, says 1 of 4 Dalek phrases & speech indicators flash.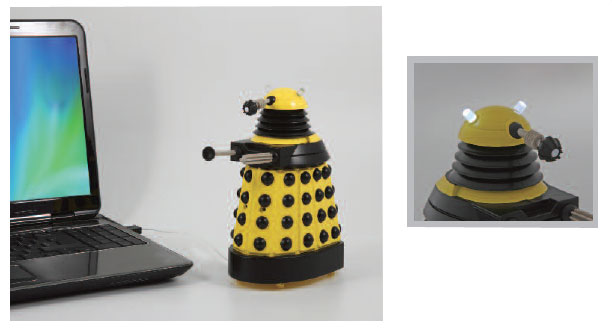 Please note licensed products are subject to approval by the licensor and as such are liable to changes. Look out for other new Doctor Who items from Zeon to be featured soon.
With thanks to www.zeonltd.co.uk
This is just part of many new items planned by Zeon for 2012 (image below not to scale).