Doctor Who Dr. Twelfth (Read by Michelle Gomez)
To celebrate the release of Doctor Who meets The World of Hargreaves, here is the full animation of the Dr. Twelfth story by the creators of Mr. Men and Little Miss and narrated by the wonderful Michelle Gomez
---
Puffin Books (a division of Penguin Random House Children's Books UK), BBC Worldwide and Sanrio Global Ltd are delighted to announce a new partnership.
Doctor Who meets The World of Hargreaves brings to life Doctor Who characters in the distinctive story-telling and illustrative style of Roger Hargreaves.

The books are available to order in the UK from www.amazon.co.uk

Available to order in the USA from www.amazon.com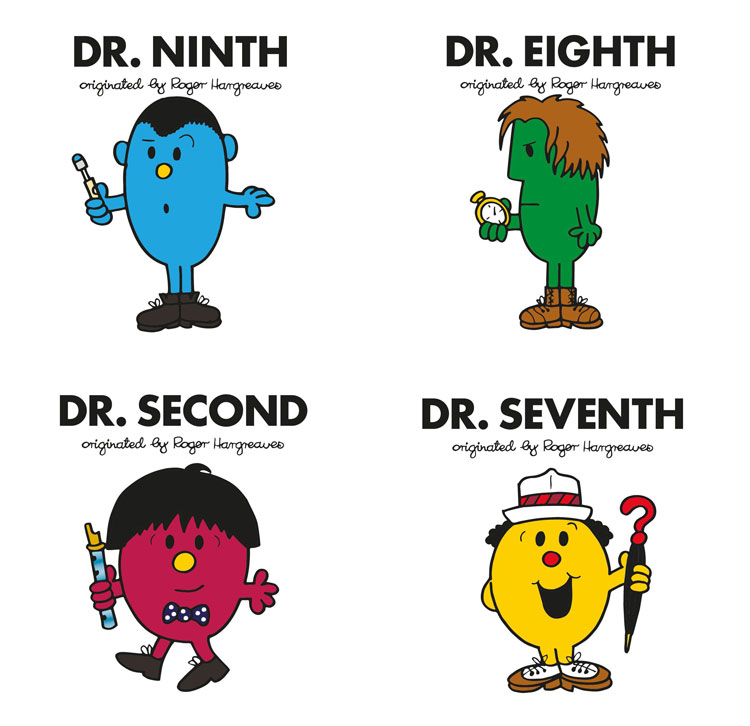 Puffin Books, an imprint of Penguin Random House Children's (DW's global publisher) , will publish these stories in the UK.
Penguin Young Readers, a division of Penguin Random House is master publisher and will release twelve titles, one for each Doctor.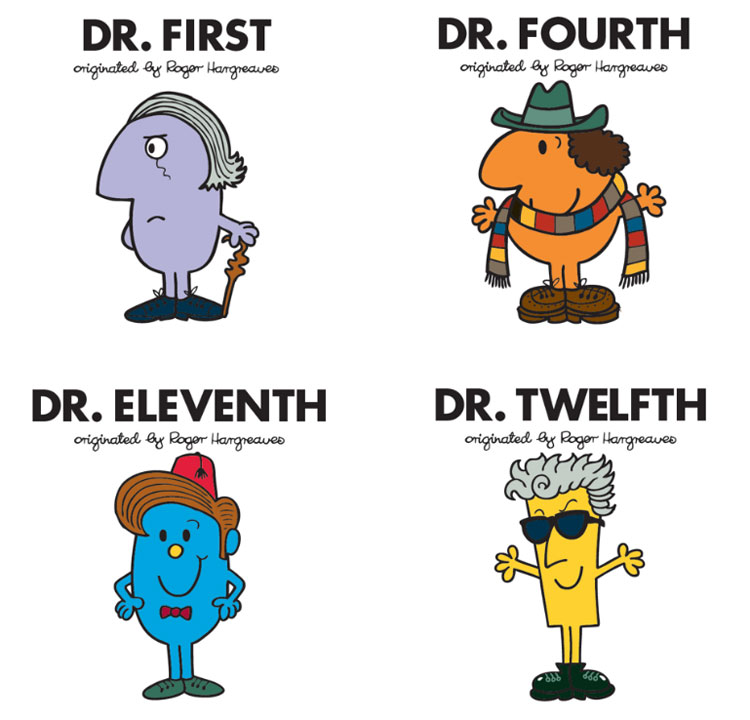 These storybook mash-ups, written and illustrated by Adam Hargreaves, combine the iconic storytelling of Doctor Who with the whimsical humor and design made famous by his father, Roger Hargreaves.
---
Doctor Who Experience launch Event
Below: Adam Hargreaves cutting a spectacular (and entirely edible) cake at the Doctor Who Experience.
On Saturday the 22nd April 2017 a special launch event was held with question and answer sessions. The next 4 books in the series were exclusively revealed at the event.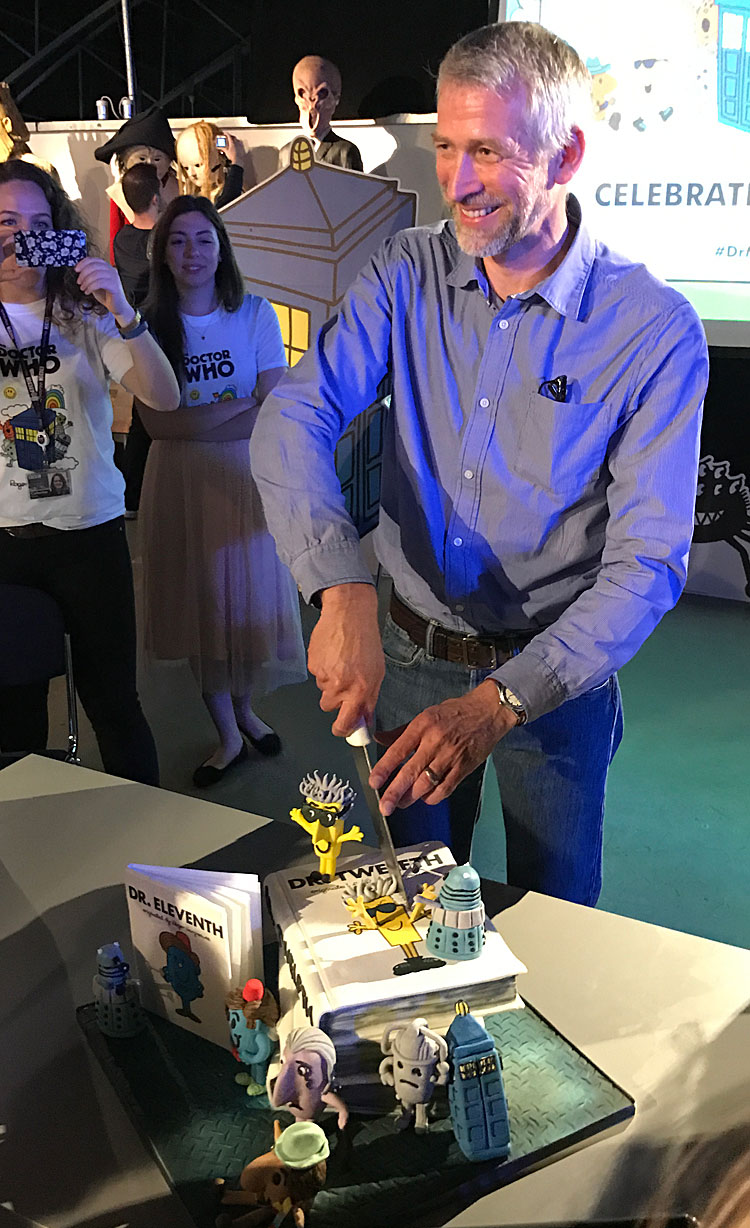 Adam Hargreaves with luke Spillane from The Doctor Who Fan Show during the question and answer sessions…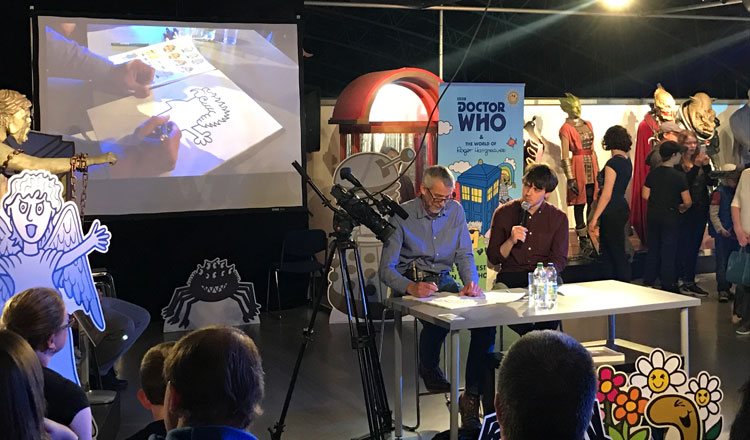 Various Mr. Men Doctor Who characters and monsters were places around The Doctor Who Experience…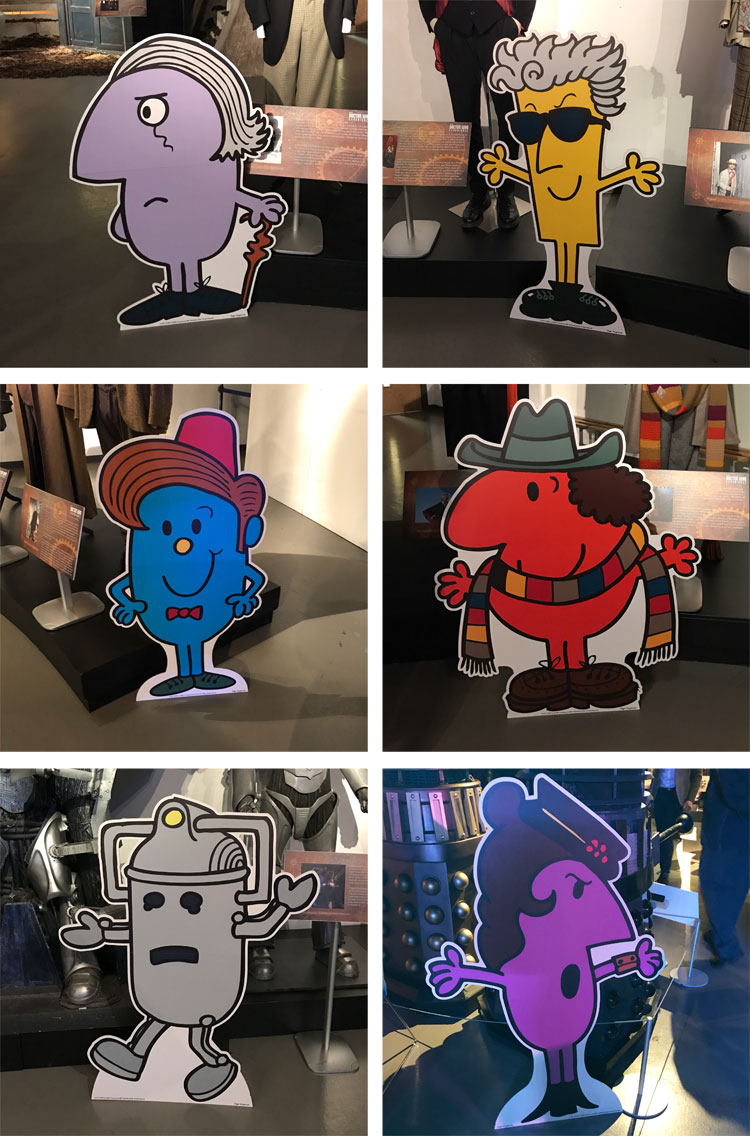 ---
A full range of Doctor Who Mr.Men merchandise including Mugs, T Shirts, Coasters and notebooks is available to order exclusively from www.shop.mrmen.com