Doctor Who 3.75-Inch Figures Wave 2 Review
The Doctor Who 3.75-inch scale action figures are starting to hit the shops. The picture below shows wave 1 and wave 2 figures in their packaging. Wave 2 has been split into 2 types, you've now got figures from the current era and a new heritage line which is anything pre Matt Smith. This is much welcomed as hopefully classic figures will be added to the mix in future.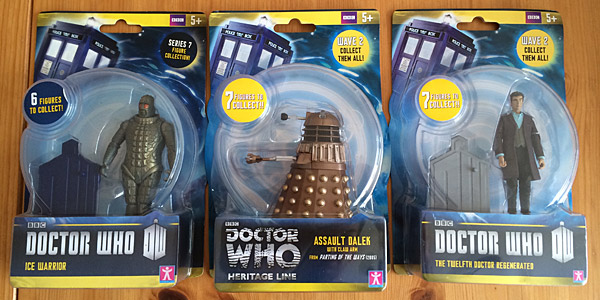 From left: wave 1 packaging, wave 2 heritage packaging, wave 2 current era packaging.
The Packaging
The packaging is almost identical to the packaging of wave 1 released last year. The back shows the Hide and Weeping Angel Playsets which were shown at the toy fair last year, and again earlier this year, so far these have yet to be released.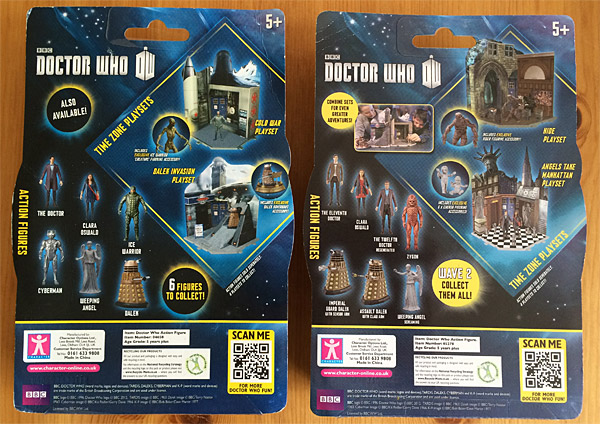 From left: wave 1 packaging, wave 2 packaging.
Figures in wave 2:
The Eleventh Doctor
The Twelfth Doctor Regenerated
Clara Oswald
Weeping Angel (Screaming)
Assault Dalek (Heritage Figure)
Imperial Guard Dalek (Heritage Figure)
Zygon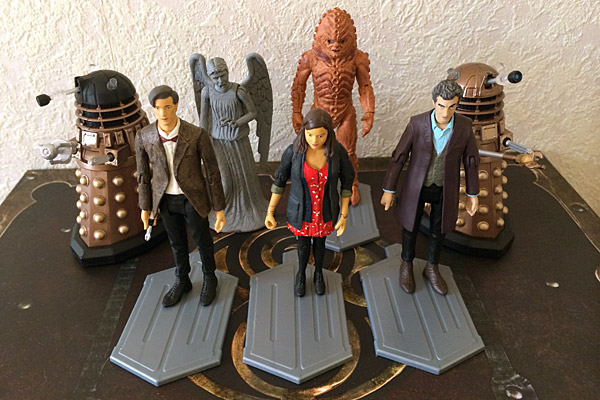 Noticeable Changes
A noticeable change between wave 1 and 2 are the stands, the stands are now silver replacing the blue. Collectors will know this change was started with the BBC Shop exclusive Hide Set released last year. The photo below shows 4 variations of Clara with the different stands.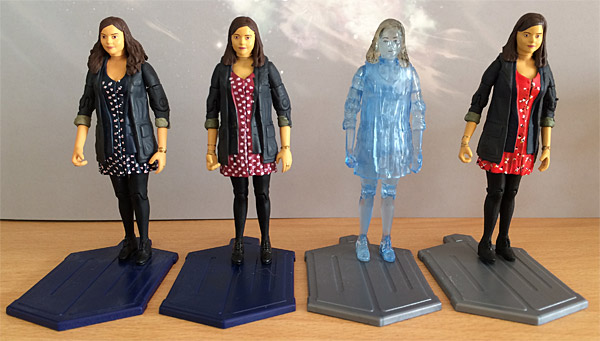 From left: wave 1 Clara, wave 1 rare variant Clara, BBC Shop Hide Set Clara and wave 2 Clara
The Detail
No one can argue that the detail is the same as the 5-inch scale action figures but for the size, price and age range the 3.75-inch scale figures stand their ground very well. They're as detailed as they can be, especially when compared to other toy ranges in the same scale.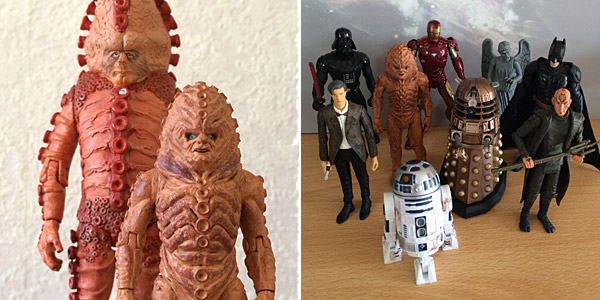 From left: 5-inch and 3.75-inch scale Zygons, different ranges of 3.75-inch scale figures.
Below are some photos of the toys we uploaded to instagram.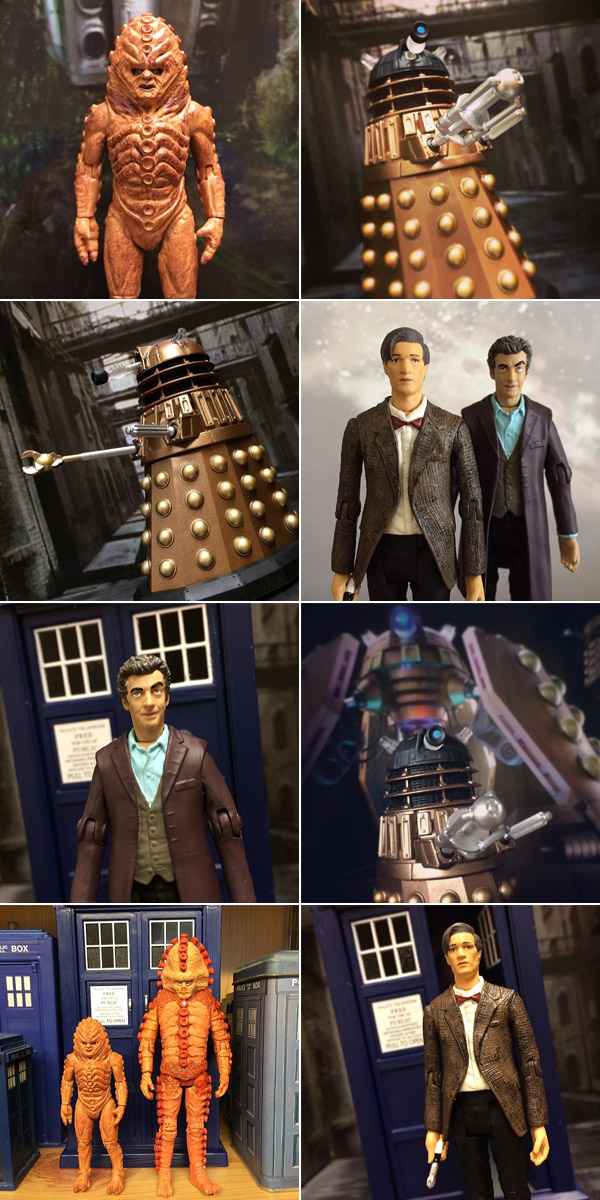 Review by The Doctor Who Site, with thanks to Character and Evolution PR
---
Doctor Who 3.75-inch action figures (Wave 2)
Available to order from www.bbcshop.com or www.Character-Online.co.uk
Also available from www.forbiddenplanet.co.uk or www.forbiddenplanet.com