Amy Pond Pandorica Police Outfit – UK Release
Amy Pond Pandorica figure – Police Outfit
This item can now be ordered from www.forbiddenplanet.co.uk. It is still unclear if this is on general release or an exclusive.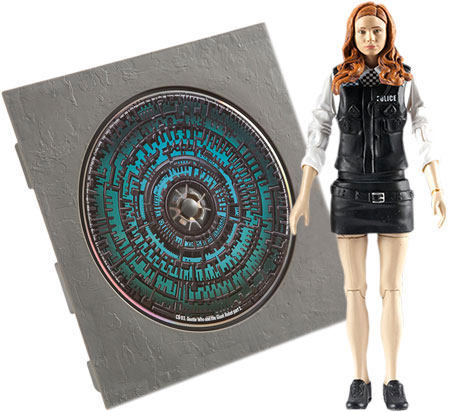 Each 5-inch action figure includes a MP3 CD with audio book instalment and one piece of the Pandorica! Collect and build your own Pandorica CD cube case!
There are three complete classic stories across 6 CDs. One CD supplied with each figure.
Amy Pond includes CD 05 – Doctor Who and the Cave Monsters part 1