Yeti Attack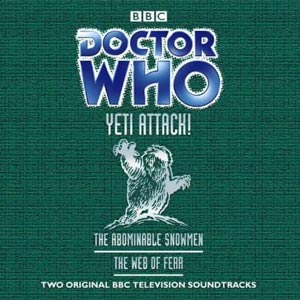 Yeti Attack
This handsome slipcase contains the television soundtracks of both Doctor Who stories to feature the Yeti – The Abominable Snowmen and The Web of Fear.
Facing the marauding monsters is Patrick Troughton as the second Doctor, in adventures set in Tibet and London. Linking narration is provided by Frazer Hines, who also plays Jamie in the stories. These stories are also available individually.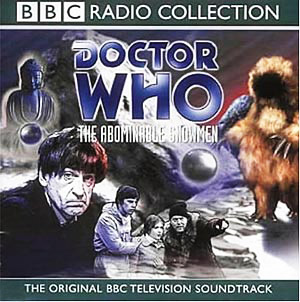 The Abominable Snowmen
Patrick Troughton stars as the Second Doctor in this six-episode classic adventure from 1967, which sees his first ever encounter with the deadly Yeti!
Tibet, 1935: English explorer Travers is determined to track down the mythical Abominable Snowmen which are said to roam the Himalayas.When the Doctor and his companions visit the nearby Detsen monastery they discover that the Yeti are all-too prominent.
In fact, they are out to kill anyone who comes near…
Frazer Hines, who also played Jamie in the story, provides linking narration in this chilling tale from 1967, only one episode of which survives in the television archives. Deborah Watling plays Victoria, whilst, Jack Watling, as Professor Travers, would later make a return appearance in The Web of Fear, also available from the BBC Radio Collection.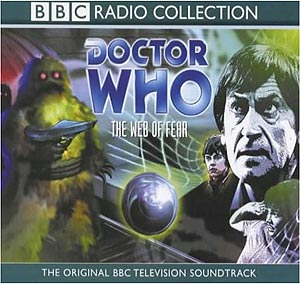 The Web of Fear
By Mervyn Haisman, Henry Lincoln
Introducing Colonel Lethbridge… Stewart
Doctor Who – The Web of Fear is the soundtrack of a lost TV episode starring second Doctor Patrick Troughton and Frazer Hines.
Linking narration by Frazer Hines is added to the soundtrack to complete the story.
After being caught up in a web…like substance on its journey through space, the TARDIS arrives in the tunnels of the London Underground railway system, only to find the web also in the tunnels … as is the Great Intelligence's Yeti.
How has this happened? The team learn that the impending disaster was triggered nearly forty years before, after their previous encounter with the Intelligence. Professor Travers accidentally reactivated a Yeti, thus giving the Intelligence the ammunition it needed to plan another invasion attempt.
The aim is simple: the Intelligence wants to drain the Doctor's mind. Army forces, led by Colonel Lethbridge… Stewart, help the Doctor and his team race against time to stop them in their mission. Can they make it?
The Web of Fear marks the first appearance of Alistair Lethbridge…Stewart, a colonel in the British Army but soon to be promoted to Brigadier of UNIT, who became one of the programme's best…loved and most recognisable supporting characters.