What's on Your Christmas Tree This year?
What's on Your Christmas Tree This year?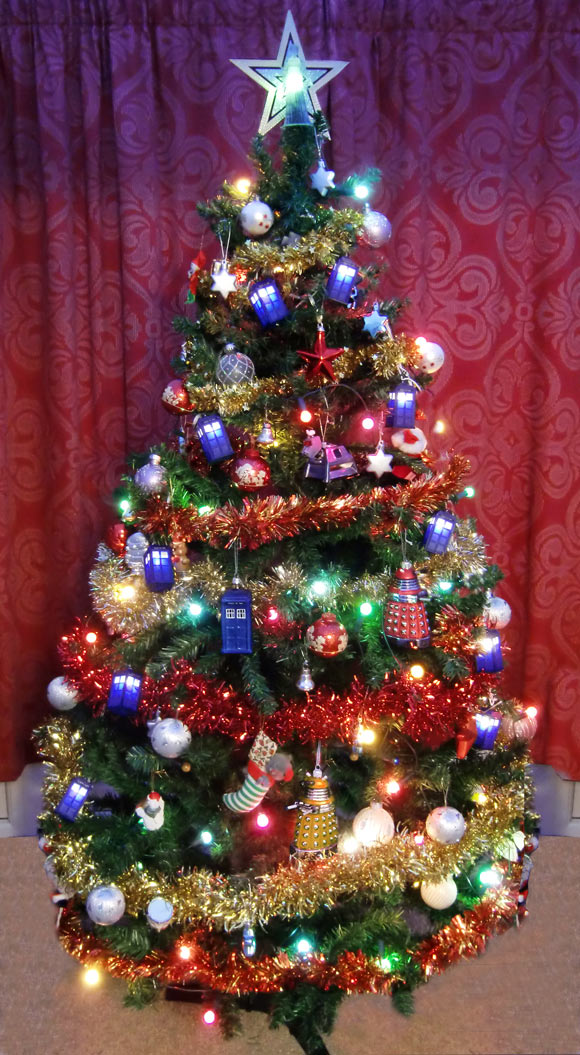 Doctor Who TARDIS, Red & Gold Daleks & K-9 Christmas Decorations (BBC Shop Exclusive)
Give your Christmas tree an intergalactic touch from far beyond the brightest star the human eye can see with this unique and stylish pack of four Doctor Who Christmas tree decorations, only available at BBC Shop.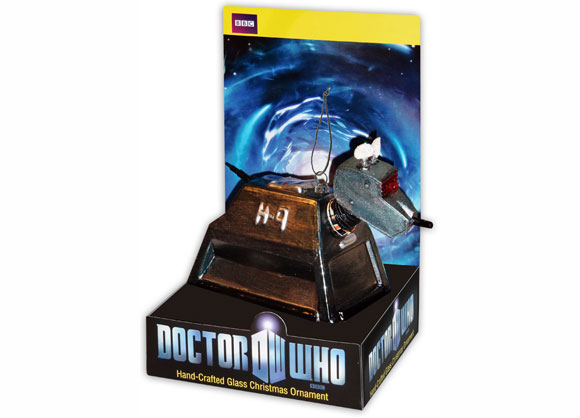 Including a classic blue TARDIS, red and gold Daleks and silver K-9. Each hand-crafted and styled in the traditions of mouth blown glass.
Skilled artisans have hand painted each ornament with intricate details. A must-have for Doctor Who fans this Christmas. Dimensions: 5″ high.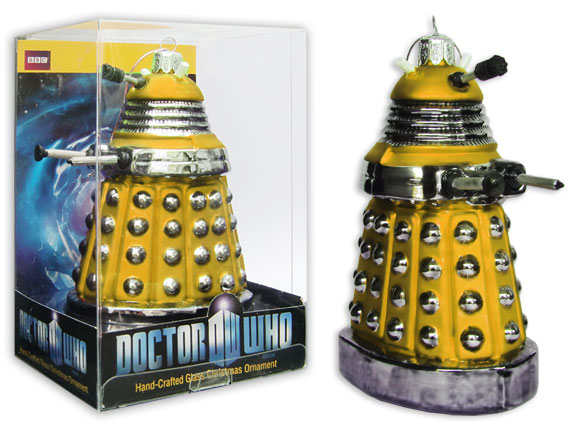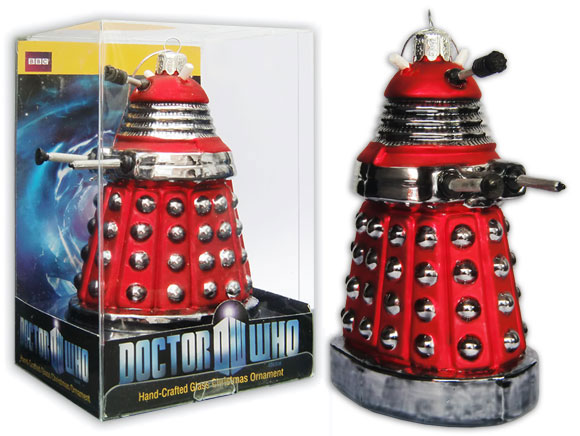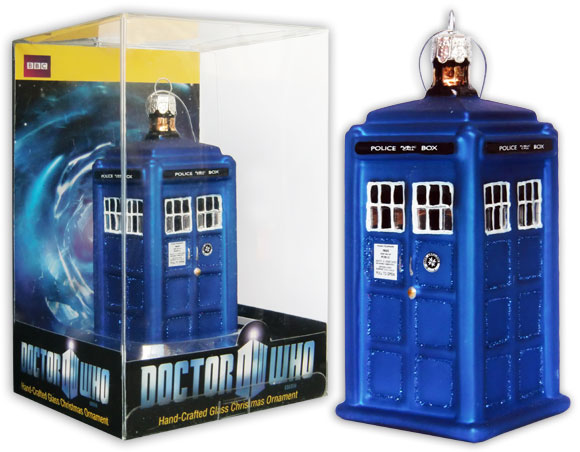 Doctor Who Tardis String Lights
Please note: This item runs on 110v – you will need a voltage adaptor to use them in their current form in the UK
Please check postage rates before ordering from overseas, These lights were sent economy post at a total cost of £18.50, well worth it! Please also be aware of customs and royal mail charges depending on the order value.
Information and item from www.thinkgeek.com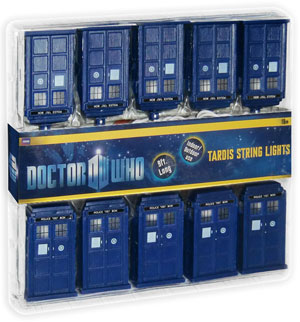 Throw your own time lord party with the TARDIS String Lights.
Each string measures 9 feet long and features 10 mini TARDIS lights.
Perfect for indoor or outdoor use, you can make any gathering a little more timey-wimey.
The light string comes with four replacement lights, but you can plug in your standard holiday light string bulbs if your party is not bound by typical temporal parameters.
Product Specifications…
Is your party bound by typical temporal parameters?
10 TARDIS lights per string
Multiple strings can be plugged into each other
Plug into any outlet, indoors or out
4 replacement lights included
Officially licensed Doctor Who collectible
Dimensions: Each string is 9 feet long
Operated by 120V AC