Warlord Games 12th Doctor and Companions Set
Available to order from www.warlordgames.com
Sets and figures also usually available to order from www.amazon.co.uk
Taking the facial features of a man he had saved in his tenth form as a reminder that the Doctor saves people, the Twelfth Doctor has struggled to come to terms with his inner demons since regeneration.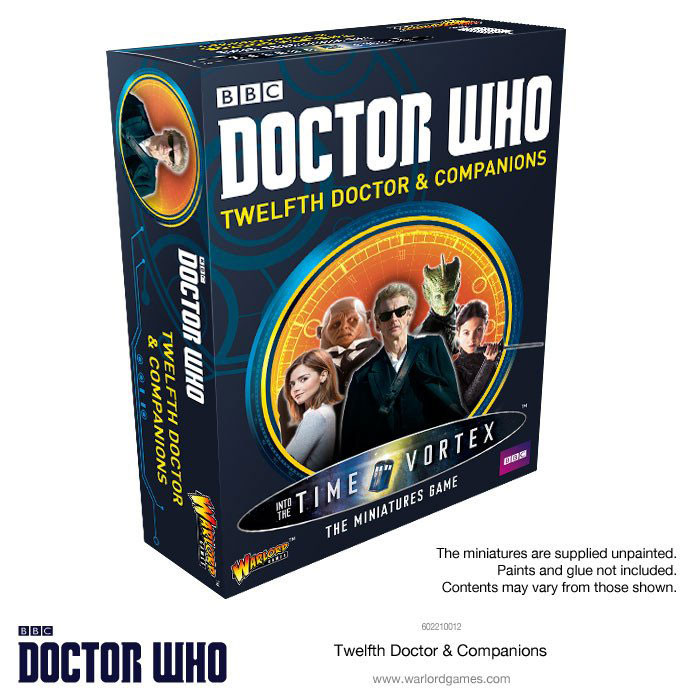 Outwardly brusque, the Twelfth Doctor is rarely seen without Clara Oswald at his side, keeping him in check. The pair are sometimes aided by the unorthodox Paternoster Gang.
The Twelfth Doctor has faced perennial foes such as Daleks and Cybermen while overcoming other, newer adversaries – armed with little more than his sonic sunglasses, an electric guitar and his 'attack eyebrows'…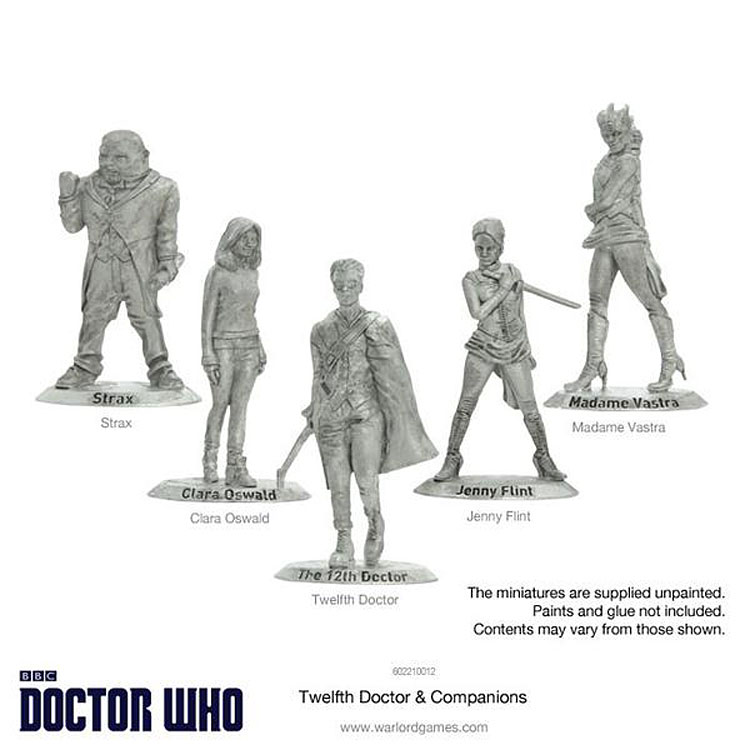 This box contains the following unpainted pewter miniatures: The Twelfth Doctor, Clara Oswald, Madame Vastra, Jenny Flint, Strax and 5 plastic bases for use in the Into the Time Vortex game.