Usb Flash Drive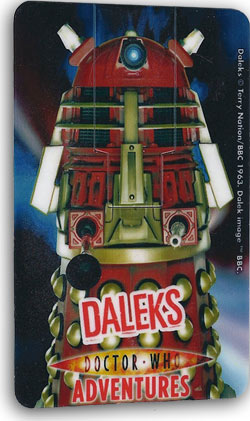 Doctor who adventures usb drive
Doctor who adventures/Daily Telegraph promotion where you could send of for a Usb Flash drive containg exclusive features such as bookmarks, door hangers and wallpaper as well as games and information.
Three different designs were available including Supreme Dalek ( pictured ), The Doctor and Cybermen.
Several wallpapers in different size options are featured along with high resolution images for bookmarks and door hangers some of which can be seen below.
A reference section on The Doctor and his enemies is also featured.
All in all a great little Gadget.