Toys R Us Doctor Dalek Set Images & Comparison Shots
Toys R Us Doctor Dalek Set Images & Comparison Pictures
You can Order all of the Doctor and Dalek exclusive sets from www.toys r us.co.uk
now (Search Doctor Who Twin pack). Get Free Delivery when you spend £29.99 or more.
With thanks to Ian
The "Masterplan" Supreme is the one on the right, the other is my "Chase" Supreme (different eyestalk colour – and converted from a spare Emperor Guard).
When the "Masterplan" Supreme is sat between a "Chase" Dalek and the "Evil" guard, you can see that the globes are in Troughton blue rather than Hartnell blue.
It's obvious which is which in the two "Genesis" Daleks shots, and the new one has much more silver mesh than the other (one from the "Genesis" collector set).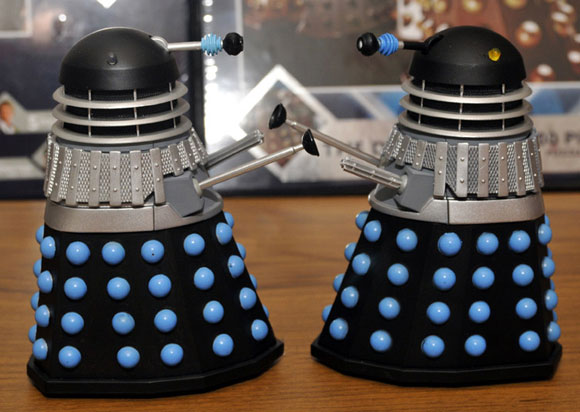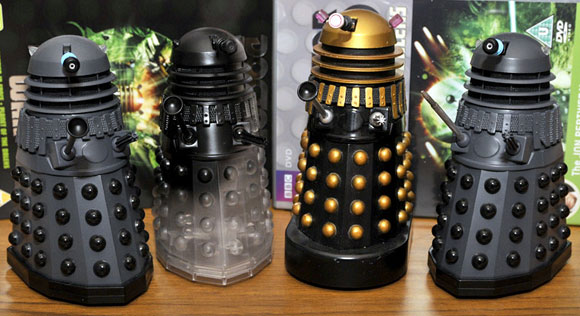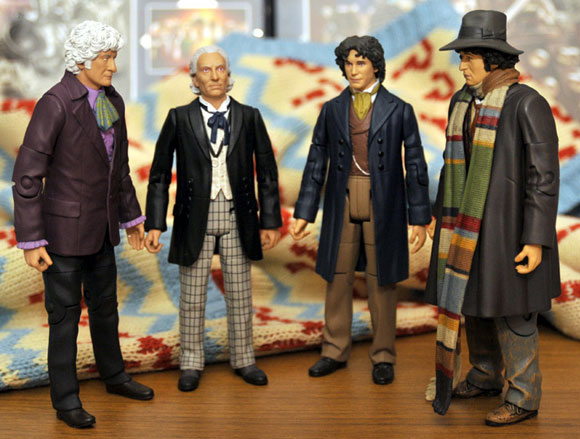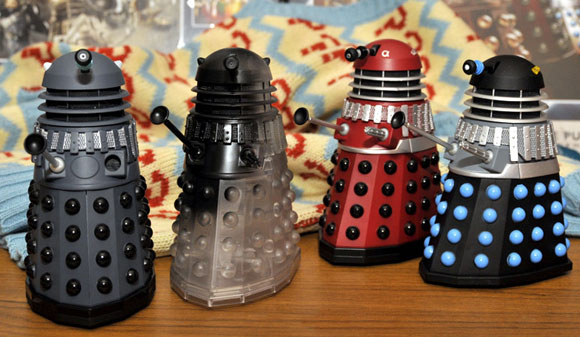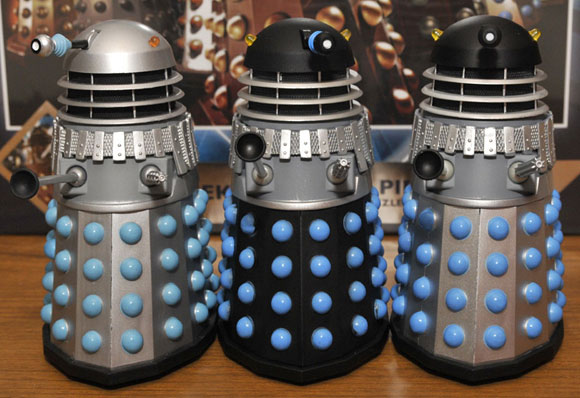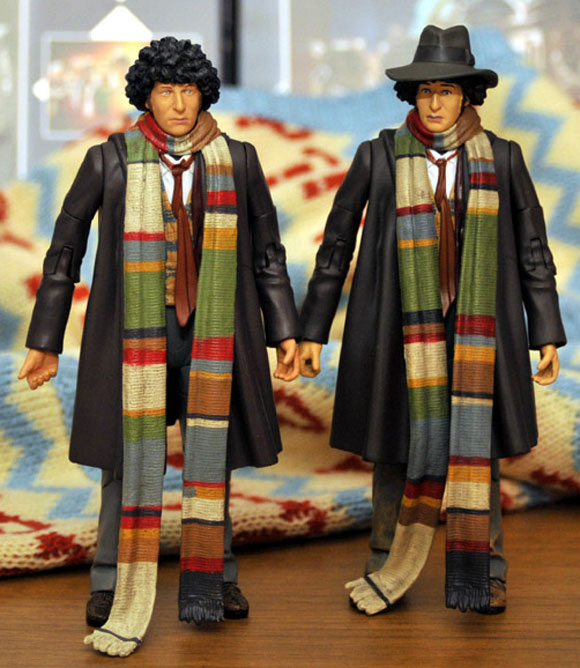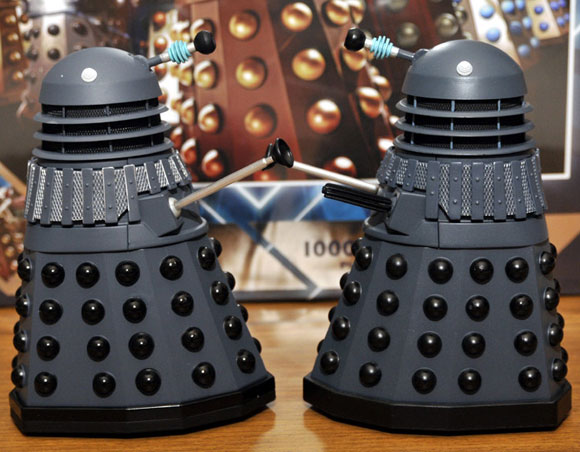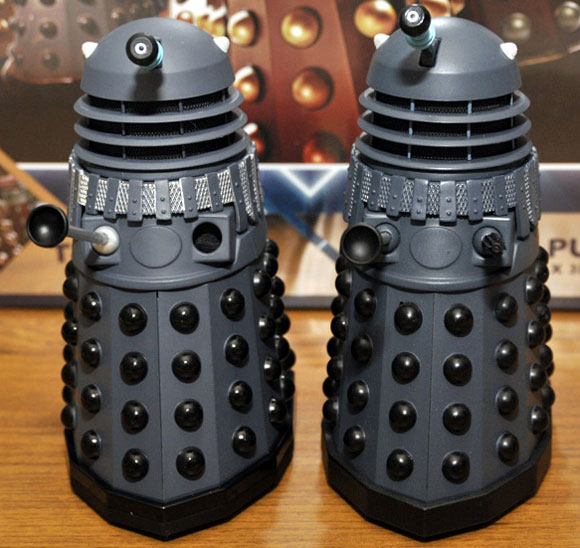 Sets include the following…
1st Doctor with Supreme Dalek from The Daleks Master Plan
2nd Doctor with Guard Dalek from Evil of The Daleks
3rd Doctor with Dalek from Planet of The Daleks
4th Doctor with Dalek from Genesis of The Daleks
5th Doctor with Dalek from Resurrection
6th Doctor with Dalek from Revelation
7th Doctor with Renegade Dalek from Remembrance of The Daleks
8th Doctor with Dalek Alpha from Children of the Revolution
9th Doctor with Imperial Guard Dalek from Parting of the Ways
10th Doctor with Crucible Dalek
11th Doctor with Blue Strategist Dalek from Asylum of the Daleks
Sets currently available to order. Click on the image for full details…
If you are in the USA the 1st wave of 3 can be ordered from www.entertainmentearth.com