Toys R Us 1st Doctor and Dalek
Toys R Us 1st Doctor and Dalek
You can Order the available Doctor and Dalek exclusive sets from www.toys r us.co.uk
now (Search Doctor Who Twin pack). Get Free Delivery when you spend £29.99 or more.
The Doctor is a mysterious character from another time and another world. He has a time machine called the TARDIS, which is disguised as a police box and was bigger on the inside than on the outside.
Discovering the TARDIS in a scrapyard, two teachers are involuntarily taken on a journey back to the year 100,000 BC, and end up adventuring through time and space with the Doctor.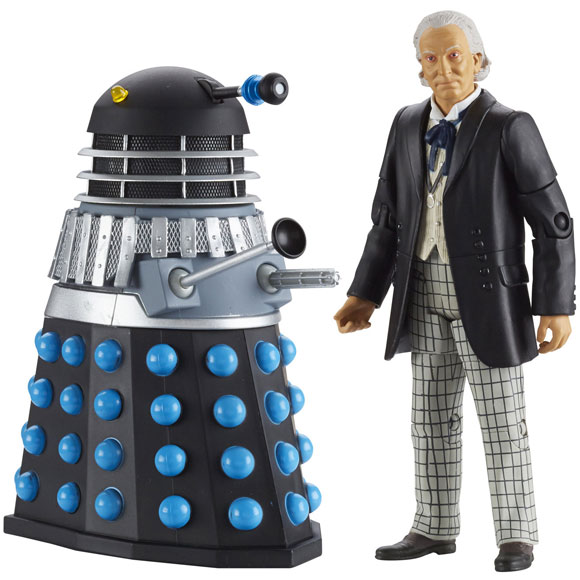 Sets include the following…
1st Doctor with Supreme Dalek from The Daleks Master Plan
2nd Doctor with Guard Dalek from Evil of The Daleks
3rd Doctor with Dalek from Planet of The Daleks
4th Doctor with Dalek from Genesis of The Daleks
5th Doctor with Dalek from Resurrection
6th Doctor with Dalek from Revelation
7th Doctor with Renegade Dalek from Remembrance of The Daleks
8th Doctor with Dalek Alpha from Children of the Revolution
9th Doctor with Imperial Guard Dalek from Parting of the Ways
10th Doctor with Crucible Dalek
11th Doctor with Blue Strategist Dalek from Asylum of the Daleks
Sets currently available to order. Click on the image for full details…
If you are in the USA the 1st wave of 3 can be ordered from www.entertainmentearth.com