Torchwood Magazine 20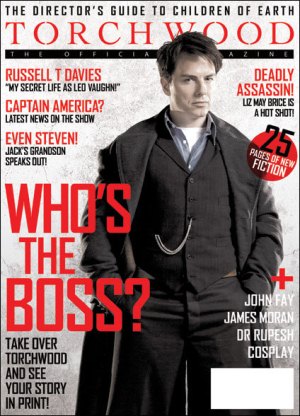 TORCHWOOD TEMPTATION!
Torchwood magazine is out now to bring you the latest interviews, rumours and behind-the-scenes exclusives for your enjoyment! The latest issue contains commentary from Children of Earth director Euros Lyn, brand new exclusive fiction, the chance for you to have your own Torchwood short story published, and much more! Read on for more details.
TAKE OVER TORCHWOOD!
Are you a massive fan of Torchwood? Fancy yourself as a writer? Well, here's your chance to see your work published in Torchwood magazine! Get inspired with writing tips from top Torchwood authors in the latest issue, and write your own short story of 1,000 to 1,500 words in length. See the magazine for details of how to enter.
CONCEPT CORNER
Some exclusive pre-production artwork of the 456 from Children of Earth, designed by Millenium FX!
RIK MAKAREM
We interview the double-crossing doctor, Rupesh Patanjali, from Children of Earth: Day One.
DRESSED TO KILL
We take a look at the world of 'cosplay' and talk to Torchwood Costume Designer, Ray Holman.
TOUGH TO BEAR
Young actor Bear McCausland talks about his pivotal role as Jack's grandson, Steven, in Children of Earth.
CLOSE CALL: RUSSELL T DAVIES
The creator of Torchwood himself, Russell T Davies, answers your questions!
WHAT LIES BENEATH?
We explore real-world underground bases to rival the Torchwood Hub!
Torchwood 20 comic strip
By Brian Minchin
Fated to Pretend
A prison van drives at breakneck speed along an isolated road – as if pursued by the devil itself. The doors break open and prisoners spill out onto the road – but something yanks them back inside. By the time Torchwood arrive, the prisoners and warders are dead. But worse than that. They've been eaten…
Torchwood follow the Prison van back to Mynydd Coch, an aging Prison built high above Cardiff in the Black Mountains. The Gaol has been locked shut. The transporter was the first vehicle to leave the building for months. There have been strange stories from within of horror and brutality, of Zombie warders, and prisoners eaten alive. Jack has another theory… But what will happen when he, Ianto and Gwen get inside…?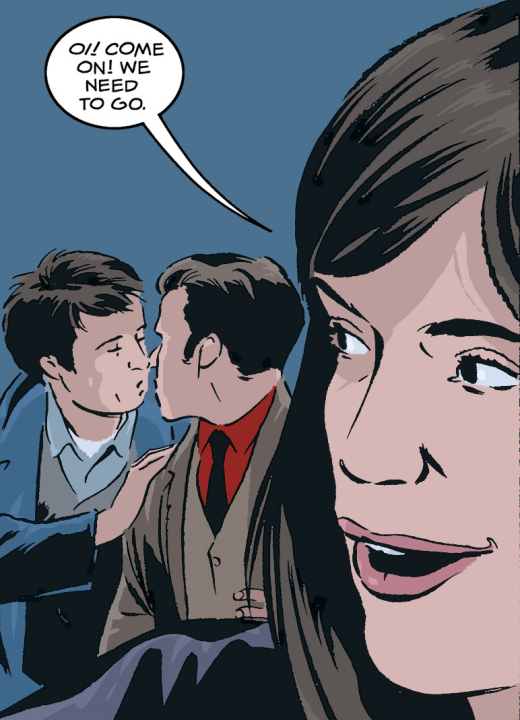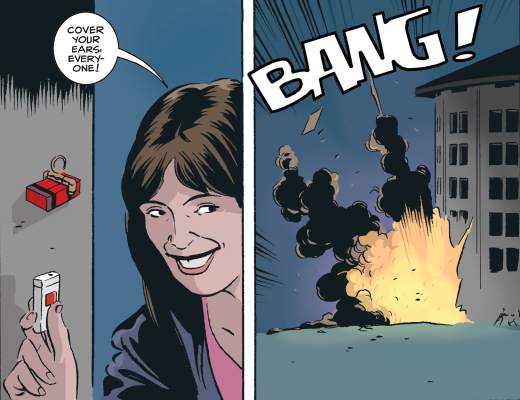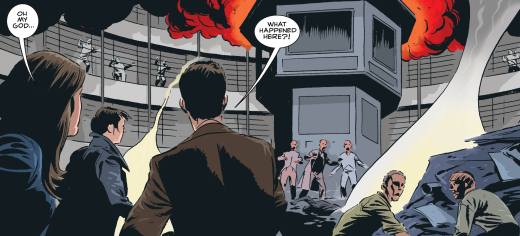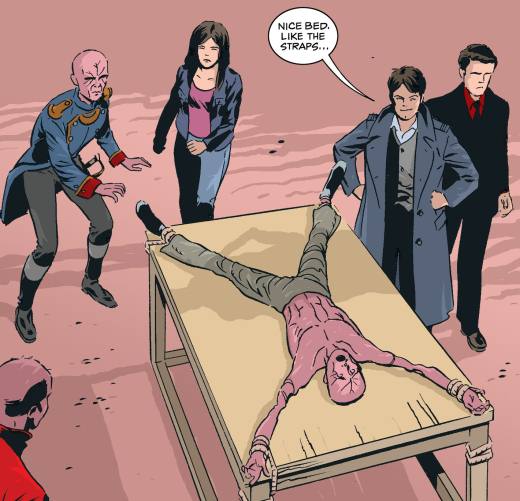 You can also read the Comic strip Ma and Par courtesy of Watch Here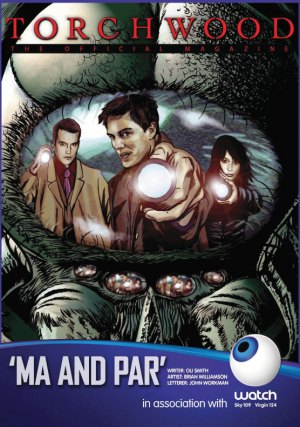 For more information visit The Torchwood Magazine website Here
You can also visit Torchwood magazines Facebook page Here
Torchwood Magazine issue 20 is on sale now
Available from all good retailers and specialist comic stores.