Topps Doctor Who Alien Attax Trading Cards
Topps Doctor Who Alien Attax Cards
Featuring a host of aliens and companions from the 50 years of Doctor Who, plus all eleven incarnations of the Doctor, this really is a must have for all Doctor Who fans with 240 cards to collect.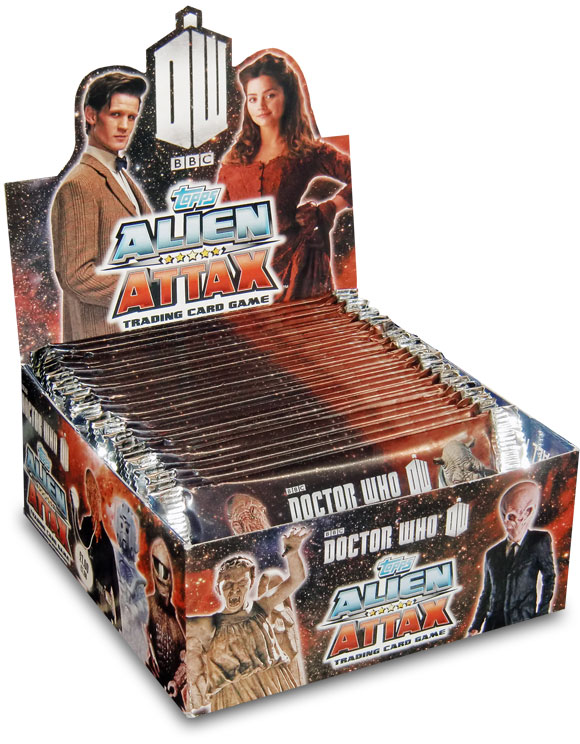 Card LE1 Clara Oswald – Doctor Who adventures
Card LE2 weeping angel – 5 Pack Booster Set
Card LE3 animotion 9th -10th Doctor – Collectors tin
Card LE4 animotion 10th – 11th Doctor – Starter pack
Topps Alien Attax brings to life the action and excitement of Doctor Who.
Sets include a starter pack and a brand new collectors tin both including an exclusive special animotion trading card.
An ideal way to start celebrating 50 years of Doctor Who has only just begun.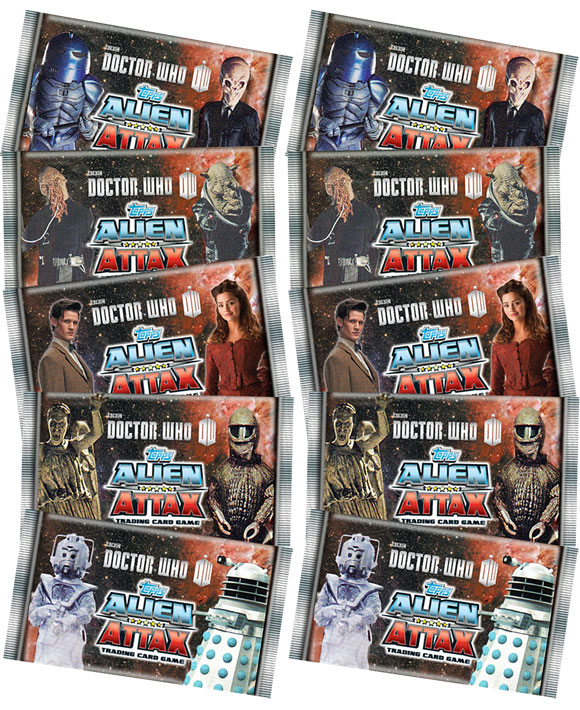 Alien Attax is a game for two players. The aim is to win as many rounds as you can and beat your opponent.
Lay your cards face down in 3 rows of 3. Decide who goes first by flipping a coin.
Player 1 picks their first card and decides whether to attack or defend.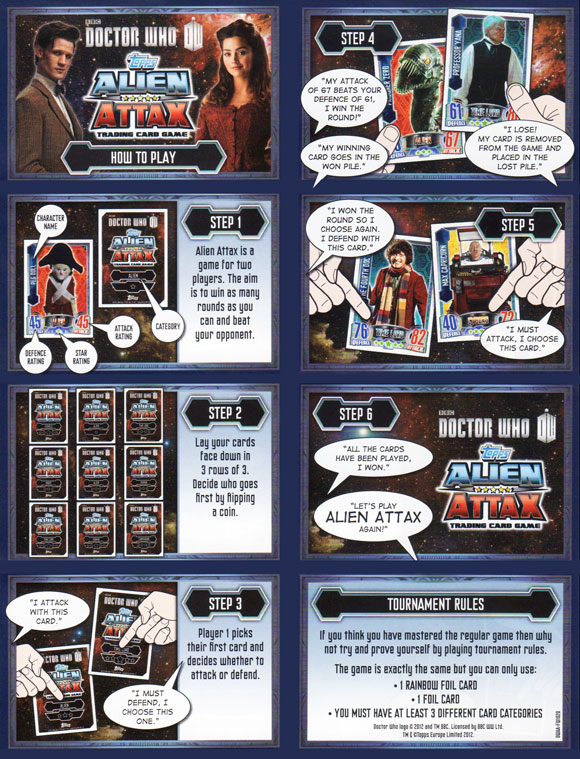 Click the images for larger versions