Topps Doctor Who Alien Attax Starter Pack
Topps Alien Attax Starter Pack
The Doctor Who Alien Attax Trading Card game has now launched and the collection lets fans of the iconic series re-live the drama.
Doctor Who Alien Attax packets of nine cards normally retail at £1 and starter packs – which feature a collector binder, game guide, game mat and a packet of cards, plus a limited edition Animotion card – are £4.99.
The starter pack binder with 20 sectioned plastic sheets each capable of holding 18 cards (back to back), 360 cards in total…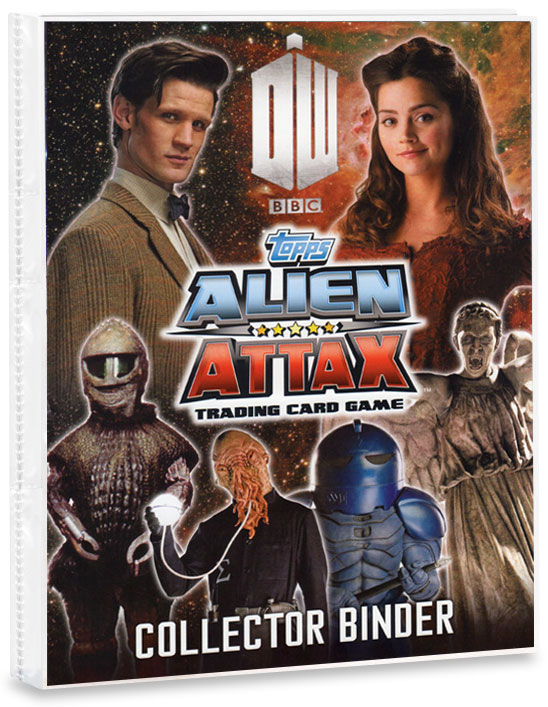 The cards offer a fun accompaniment to the historic British show and features the top characters from the last 50 years, right up to the present day.
In all there are 240 cards, including special foil and Animotion designs.
The limited edition Animotion card featuring the 10th and 11th Doctors…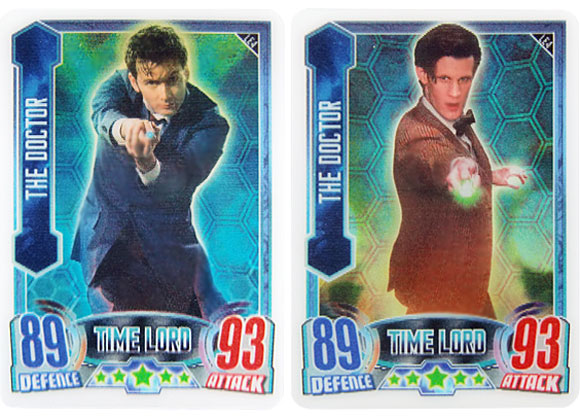 A large double sided information sheet is included with Images of all the cards available so far on one side and details of specific cards, competition details and how to play on the other. Also included is a double sided game-play sheet…
Click the images for larger versions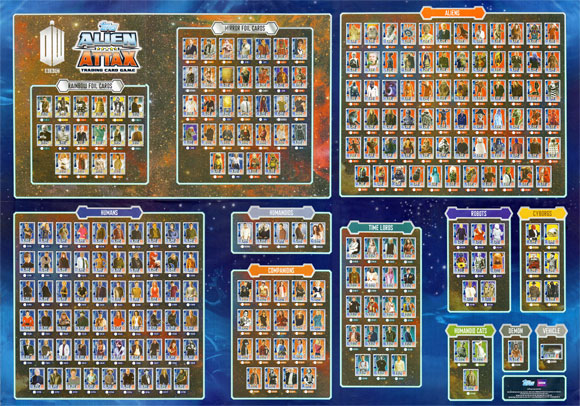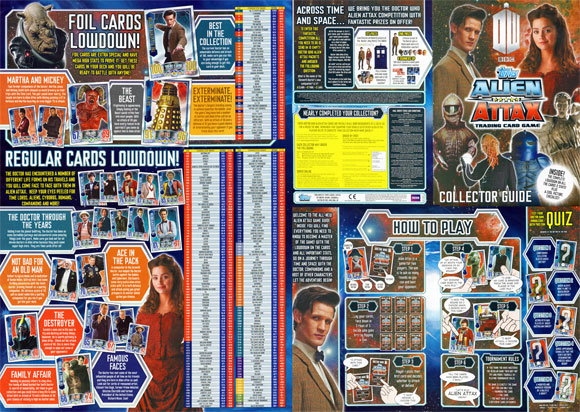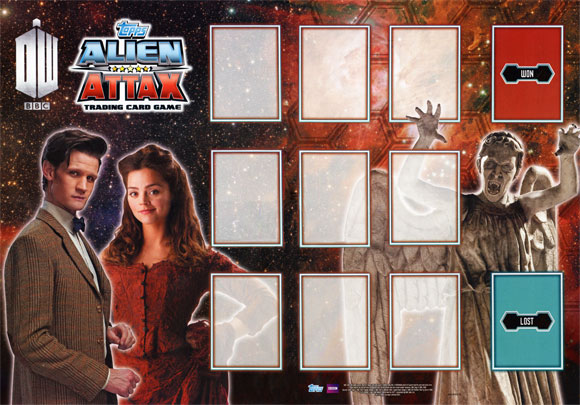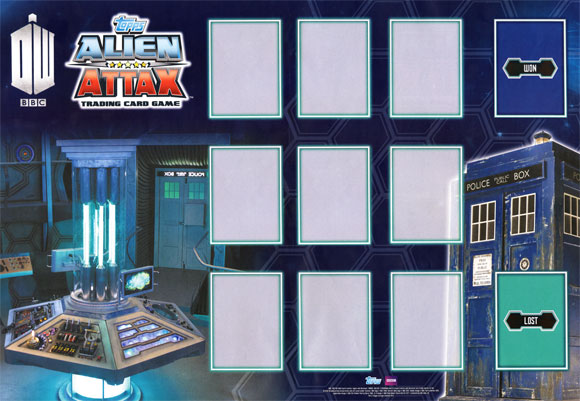 A full check list is included which inserts into the front and back of binder…