Topps Alien Attax 5 Pack Booster Set
Topps Alien Attax 5 Pack Booster Set
This set contains…
5 Alien Attax Packets
LE2 Limited edition weeping Angel card
Featuring a host of aliens and companions from the 50 years of Doctor Who, plus all eleven incarnations of the Doctor, this really is a must have for all Doctor Who fans with 240 cards to collect.
Card LE1 Clara Oswald – Doctor Who adventures
Card LE2 weeping angel – 5 Pack Booster Set
Card LE3 animotion 9th -10th Doctor – Collectors tin
Card LE4 animotion 10th – 11th Doctor – Starter pack
Topps Alien Attax brings to life the action and excitement of Doctor Who.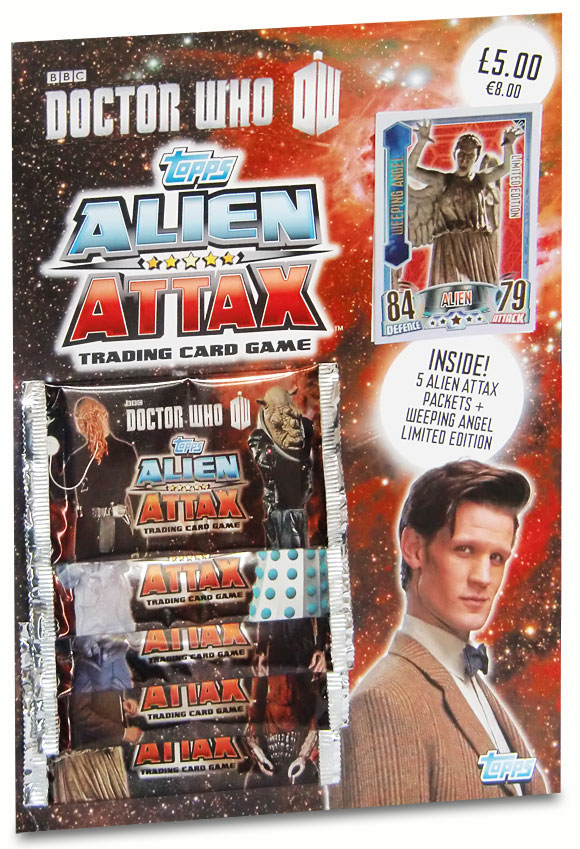 Sets include a starter pack and a brand new collectors tin both including an exclusive special animotion trading card.
An ideal way to start celebrating 50 years of Doctor Who has only just begun.
This set includes the LE2 Limited edition weeping Angel card…